Buying a Home in Santa Barbara, CA
Finding and purchasing a home that will meet your needs is an exciting and significant time in your life. Our goal is to make this transition as smooth as possible. We are experts in the area, and once we learn what it is that you're looking for, finding your dream home is simple. And coming up with a stratgy to get you into that home is part of our process.
Before you start looking for a home you should ask yourself a few questions: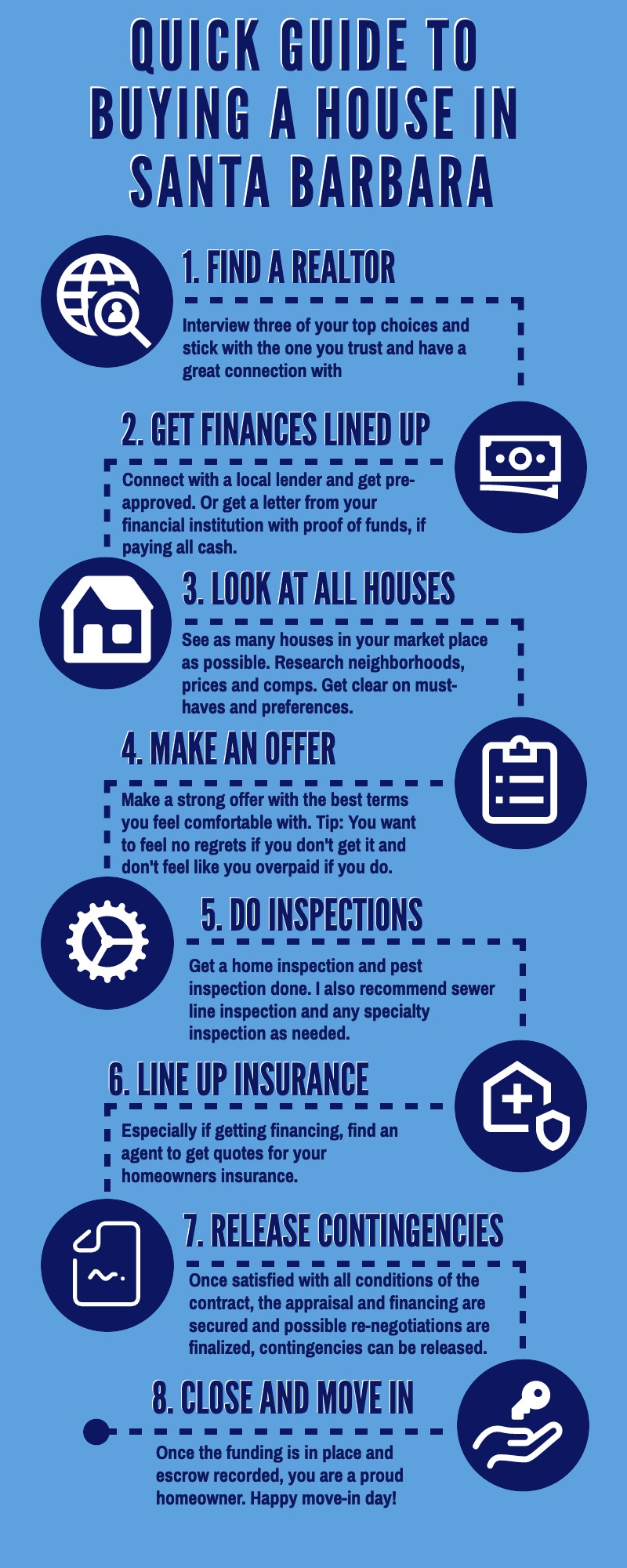 Where do you want to live? Are there particular neighborhoods or communities that you like? For neighborhood tours and suggestions, watch some of the videos in the Community pages at www.katinkagoertz.com

What kind of house would you like (need)? Are you looking for a particular style? How many bedrooms and bathrooms do you want?

Is a home office a necessity? Do you need a bonus room or flex-room?
Do you entertain often? Is a home suitable for entertaining something you're looking for?
Do you want a yard, pool, gated or guard gated community?
Have you determined your price range or consulted a lender to determine the best price range? Tip! I highly recommend using a local lender who knows the ins-and-outs of the area. And who is trusted by the seller's representative (We have some fabulous recommendations for you)
Searching for your dream home can be a time-consuming experience. Working with an experienced professional will make the process much more efficient!
I have all the service providers on hand that you might need for your transaction. And I genuinely care about you finding the perfect match for you and your personal preferences.