Vacation in Santa Barbara - Make it permanent with a second home
Posted by Katinka Goertz on Friday, June 30, 2023 at 5:00 PM
By Katinka Goertz / June 30, 2023
Comment
• Vacation in Santa Barbara •
Make it permanent with a second home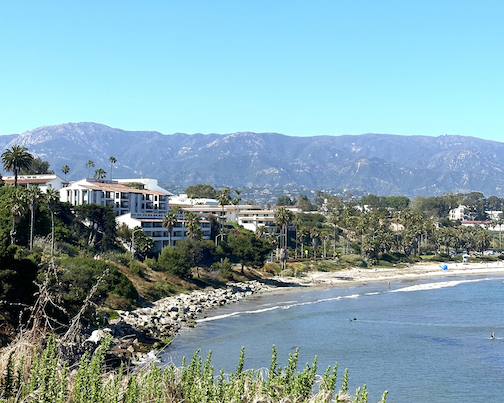 The best second home options in Santa Barbara
Whether it's your first time in Santa Barbara and you have fallen in love with this uniquely stunning place on Earth, or you are coming to visit for many years - you are not alone in considering making your vacation in Santa Barbara more permanent with a second home. However, choosing the right option can be confusing.
In this article, I will go over:
Popular options to consider

Things to keep in mind when buying a second home

Location-specific considerations
---
Gated Communities - a second home option to consider
Gated communities are an ideal choice for second-home buyers due to their exceptional safety measures, low maintenance benefits, and enhanced security. The peace of mind that comes with living in a controlled-access environment, combined with professional property management services, ensures that your second home remains well-maintained and secure, even when you're not there. Additionally, the wide range of amenities - like pools, tennis courts, gyms, etc. - and the sense of community within gated complexes contribute to an engaging and enriching living experience. So, if you're considering a second home, exploring a gated community can provide you with the lifestyle you desire and the peace of mind you deserve.
These are a few gated communities to consider:
In Montecito:
Montecito Shores

Sea Meadow

Ennisbrook
All of these communities offer proximity to the beach, classic and upscale accommodations, manicured landscaping, and the Montecito lifestyle at your fingertips with excellent golf courses, tennis clubs, shopping and fine dining.
→To learn more about Montecito gated communities including currently listed homes, read this blog post and watch the video HERE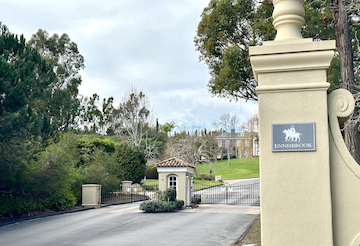 Ennisbrook - Entrance Gate
In Santa Barbara:
El Escorial & East Beach Townhomes

Shoreline Condominiums

The Bluffs
→ To learn more about gated communities in Santa Barbara including currently listed homes , read this blog post HERE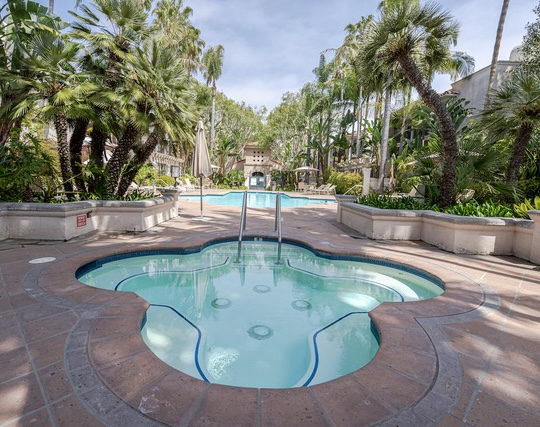 El Escorial - Community Pool / Spa

Beachfront Properties in Santa Barbara
For those who don't want the restrictions of an HOA and are rather interested in a single-family home, living right by the beach might be the number one wishlist item when it comes to searching for second homes in Santa Barbara.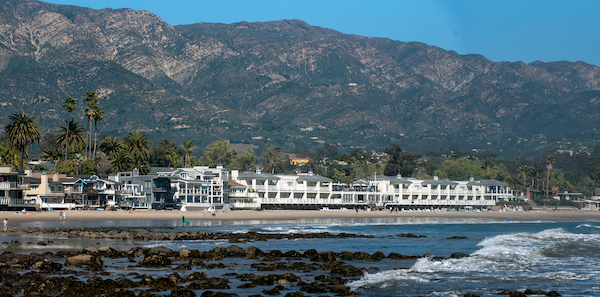 Miramar Beachfront Homes in Montecito & Rosewood Miramar Beach Hotel
For many prospective buyers, the allure of a single-family home situated right by the beach is simply irresistible. Santa Barbara boasts an impressive array of beachfront properties that embody the epitome of luxury, and provide a unique opportunity to savor the sun, surf, and ocean breeze at one's doorstep. The beachfront homes in Santa Barbara are renowned for their exquisite architecture and timeless elegance. From charming coastal cottages to magnificent Mediterranean and contemporary estates, there is a diverse range of architectural styles to suit every taste and preference. These residences are designed to maximize the stunning ocean views, allowing residents to wake up to breathtaking vistas of the rolling waves, feel the refreshing sea breeze, and relish in the serenity of their natural surroundings.
Typically, you will pay a premium for residing right by the water. Prices will start in the $1 million range and, depending on location, can go up into the multi-million dollar range.
---
See some current beachfront properties HERE

---
Challenges when buying beachfront properties
Keep in mind that you might experience more of the marine layer and fog we deal with in Santa Barbara. During May and June, Santa Barbara can be overcast during the mornings. This is especially the case for beachfront areas, like the Mesa, East Beach, or Butterfly Beach in Montecito, to give a few examples. On a positive note, this allows for plenty of opportunity to take advantage of the cooler temperature for a comfortable bike ride, run or hike.
Another point to keep in mind when looking at beachfront properties is the higher maintenance of the property since the elements have more impact on home structures. Living by the sea means dealing with a higher level of moisture in the air. This elevated humidity can lead to a host of maintenance challenges, regarding paint and wood. Also, metal fixtures and appliances may be prone to corrosion and rust. Electrical systems might experience more frequent issues due to the corrosive effects of the salty air. Even fabrics and upholstery within your home can become damp and susceptible to mold and mildew growth if not properly cared for and the house is not aired out frequently. Hiring a reliable property manager can be the solution - I can help with finding the right fit.
I also like to point out to prospective homebuyers that in some beachfront areas, the homes will be located closer to the noise of the freeway and the railroad tracks - a fact that some people are bothered by, whereas others find it to be a convenience.
Coastal Zone investment properties in Santa Barbara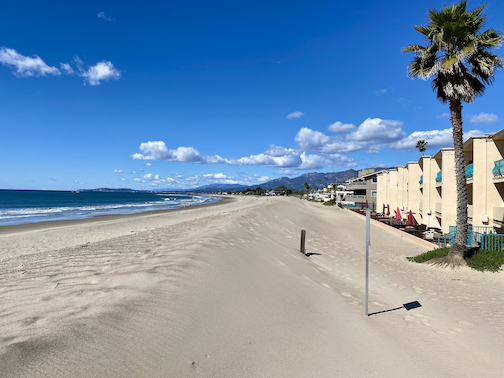 Waterfront condos in Carpinteria
If you're considering Santa Barbara as a second home as well as an investment, here is some valuable information that can help make your decision more enticing. Many savvy homebuyers in Santa Barbara are looking to offset the high home prices by renting out their second homes for part of the year. However, it's important to note that the city has been increasingly enforcing restrictions on short-term rentals. That's why thorough research into rental opportunities for your targeted second home is crucial before making a decision.
Santa Barbara offers great potential for single-family homes located in the coastal zone to be used as vacation homes with the proper licenses and permits. This means you have the opportunity to transform your second home into a profitable vacation rental, allowing you to maximize your investment. Imagine owning a stunning coastal property that not only serves as your getaway but also generates income during the times you're not using it.
---
Check out the Coastal Zone Map for Santa Barbara HERE
---
If you are looking at condos, it's essential to be aware of the rental policies set by the homeowner associations (HOAs). Condos typically have strict rules in place when it comes to rentals, with most HOAs requiring a minimum rental period of 30 days or more. While short-term rentals may be limited in most condo complexes, the possibility of renting out your condo for the entire summer is definitely within reach. Santa Barbara's resort-like atmosphere makes it an attractive destination for vacationers seeking the ultimate summer experience, creating an excellent opportunity for you as an investor.
As a trusted guide in the real estate market, I have helped clients find suitable investment second homes in Santa Barbara. Let's work together to find the perfect second home that not only meets your personal preferences but also offers great potential for rental income.
→ If you are interested in researching city regulations further, start HERE.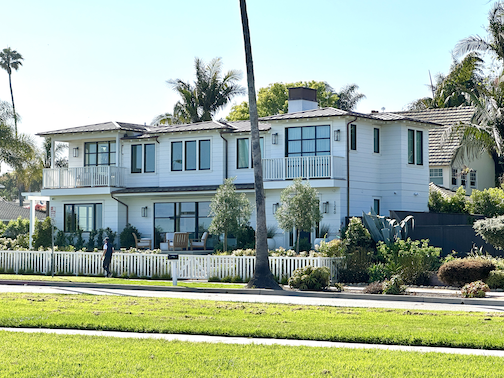 Beachfront Home on the Mesa
View properties in Santa Barbara
Prepare to be captivated by the awe-inspiring views that Santa Barbara has to offer! As a long-time resident myself, I continue to be amazed by the vast array of breathtaking vistas that this city presents, from the magnificent ocean and islands to the charming cityscape and majestic mountains. No matter how long you've been here, the beauty never ceases to inspire.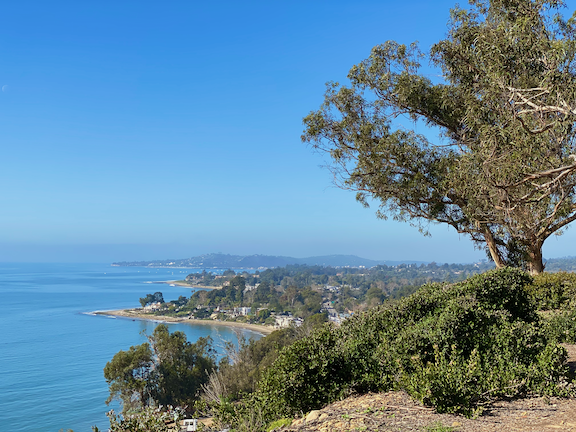 Enjoying the view on a scenic hike in Summerland
When searching for your dream second home with those jaw-dropping vistas, it is crucial to consider the location that will provide you with the perfect view tailored to your preferences. Luckily, Santa Barbara boasts a multitude of neighborhoods with elevated vantage points, offering panoramic sights that will leave you spellbound. Picture yourself in neighborhoods like The Riviera, Eucalyptus Hill, Campanil, Mission Canyon, Alta Mesa, and many others. Or the upscale Golden Quadrangle in Montecito and Hope Ranch in Santa Barbara, where you can indulge in the magic of the surrounding vistas along the Pacific Ocean.
---
• Watch this video for an introduction to some of Santa Barbara's view neighborhoods •
---
Things to keep in mind when considering hillside view properties
It's important to note that hillside homes often come with steeper driveways, adding an extra touch of adventure to your daily journey. Neighborhoods closer to the city, such as the Riviera, might surprise you with winding roads and narrow driveways that add to the charm and character of the area but are also harder to navigate.
If you're considering purchasing a home nestled further up into the mountains, it's essential to assess the cost of homeowner's insurance. These homes may fall within fire zones, which could result in higher insurance premiums compared to the average. It's always prudent to explore this aspect to ensure that your investment aligns with your budget.
Furthermore, when it comes to hillside properties, it's highly advisable to consult with a specialist who understands the intricacies of the soils and foundation. Santa Barbara's diverse terrain offers a wide range of soil types, and some areas are more prone to settlement issues than others. By seeking expert advice, you can gain valuable insights into the stability and potential challenges of the hillside property you're considering.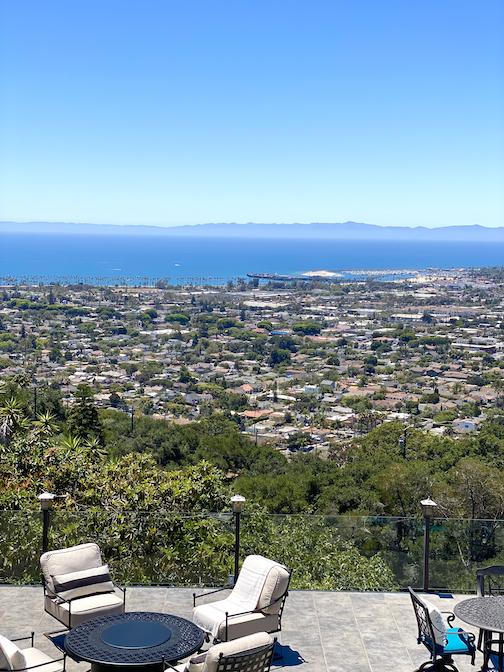 View from a home located at the Riviera neighborhood
As you embark on your journey to find the perfect second home with mesmerizing views in Santa Barbara, let me be your trusted guide. With my local expertise and understanding of the unique characteristics of each neighborhood, I can help you discover the ideal location that will take your breath away every time you gaze out of your window. Get ready to experience the unparalleled beauty of Santa Barbara and find a home that offers both comfort and awe-inspiring vistas.
Financing your second home
If you require financing for your second home, explore mortgage options specific to purchasing a second property. Consult with lenders who specialize in this type of financing to understand the terms, interest rates, and down payment requirements, as they vary from purchasing a primary residence. It is also advisable to consult with a local lender, who understands the area well and is a reputable resource for you. I can help with connecting you with the right fit.
Contact me HERE