Unique Things To Do In Santa Barbara
Posted by Katinka Goertz on Wednesday, March 30, 2022 at 9:51 AM
By Katinka Goertz / March 30, 2022
Comment
SANTA BARBARA
• Unique things to do in and around
Santa Barbara •

·Best Tips from a Local·
Santa Barbara offers so many great things to do. It is equally treasured and enjoyed by visitors as well as locals. In addition to the more commonly visited tourist attractions - like the Mission, Stearns Wharf, or The Court House - I compiled a list of some unique and more unusual things to see and do for that special date, family outing, or unique experience for your private event.
→ Tip: Save this article for your upcoming trip. And/or share it with family and friends to plan a fun outing together.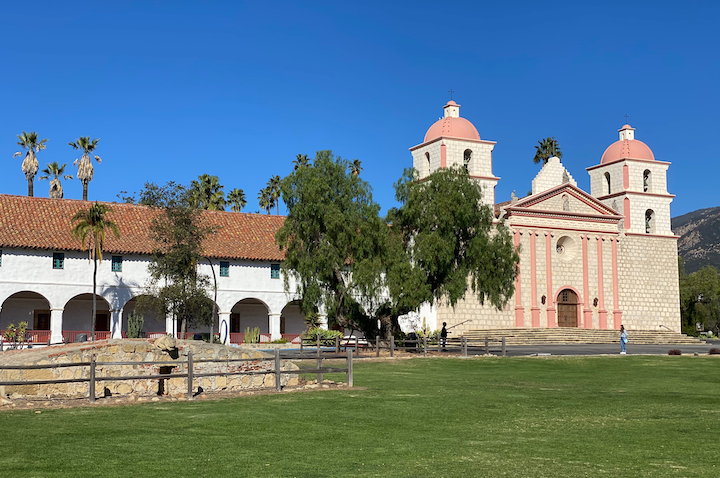 The Old Mission, Santa Barbara
Note: I also added a video, if you rather watch.
1. Surf or E-Foil Lesson
Surfing is one of the number one things people like to do in Santa Barbara during their spare time. You always see surfboards on top of cars, folks crossing the streets in their wet suits and trunks stuffed with towels and gear. This is what makes Santa Barbara even more endearing and keeps UCSB students dreaming for an entire lifetime of returning to their carefree days spent in the ocean.
One of the more recently added ocean activities is surfing on an e-foil.
These electric surfboards make you hover above the water and sure look like a ton of fun.
→ Check here for lessons.
2. Paragliding Lesson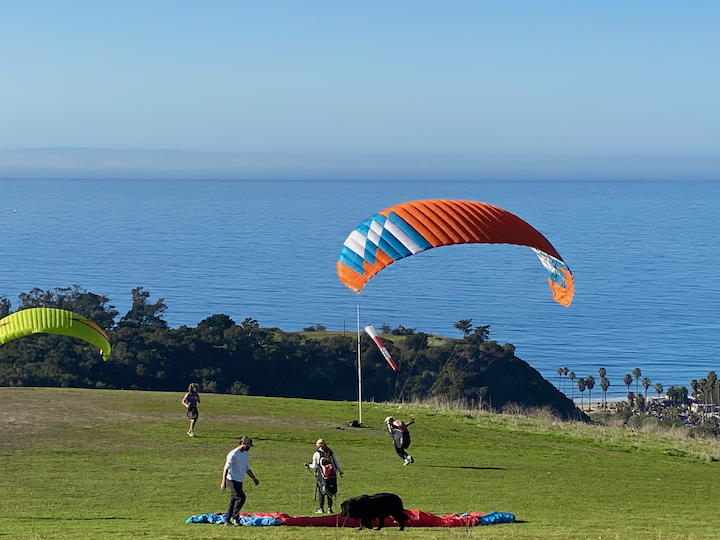 Once you finish surfing and come out of the water at Hendry's Beach you might have noticed some paragliding above The Douglas Family Preserve. If you like to take it to the skies, you may look into some lessons at Elings Park. I love walking up there and just watching them practice. So peaceful! I haven't tried this personally, but I might have to book it at some point. It looks amazing.
→ To book a lesson, check here.
3. Hot Air Balloon Ride in Santa Ynez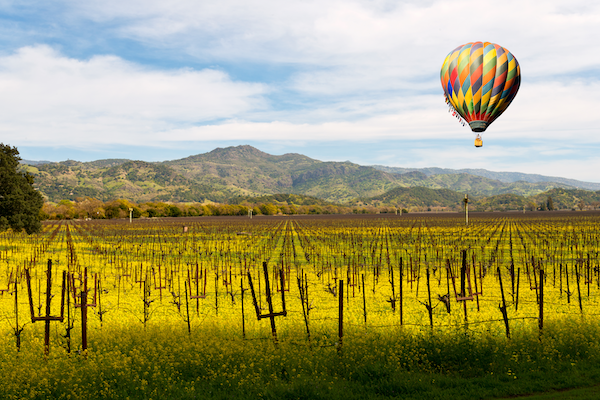 For another ride in the sky, you might add a hot air balloon session to your next Santa Ynez visit. It might be the perfect addition to your wine tasting tour out in the wine country. S.Y. Valley provides entirely different scenery with its rolling hills and vineyards. And the area has so much to offer. Solvang, a Danish-looking town with lots of charm and European-inspired pastry shops, bakeries, and restaurants is a tourist favorite. While out there, you may also visit the Ostrich Farm, book some horseback riding, go fishing or rent a boat at Lake Cachuma. There are also plenty of fine dining options to complete your day spent in Santa Inez Valley. Examples include S.Y.Kitchen, The Hitching Post 2 (featured in the movie Sideways) and Bell's Restaurant.
4. Kayak trip to The Channel Islands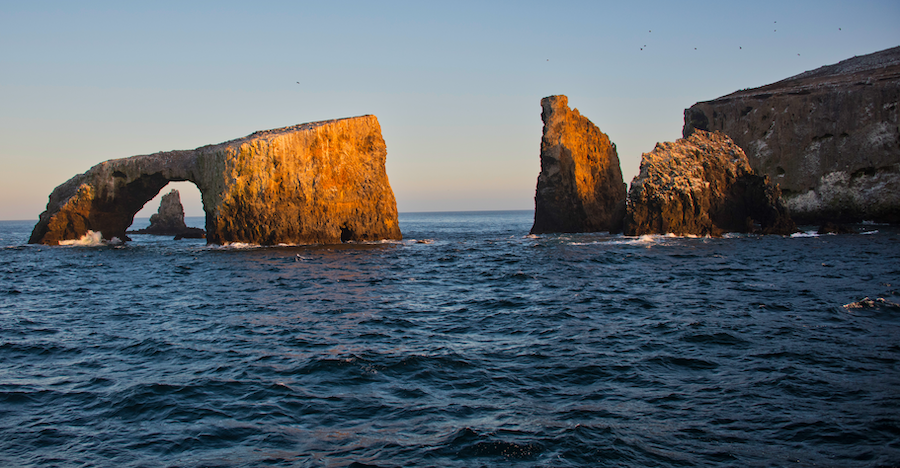 There are several options you can book from Santa Barbara's harbor if you like to spend more time exploring the ocean. A very special bucket list type of day trip is going out to the Channel Islands from Ventura. Channel Islands National Park is comprised of 5 remarkable islands. Kayaking through the sea caves and past beautiful rock formations at Santa Cruz Island is any nature lover's dream come true. Snorkeling can be booked as well and is equally popular.
→ To book a Channel Island trip, check here.
5. Trapeze Lesson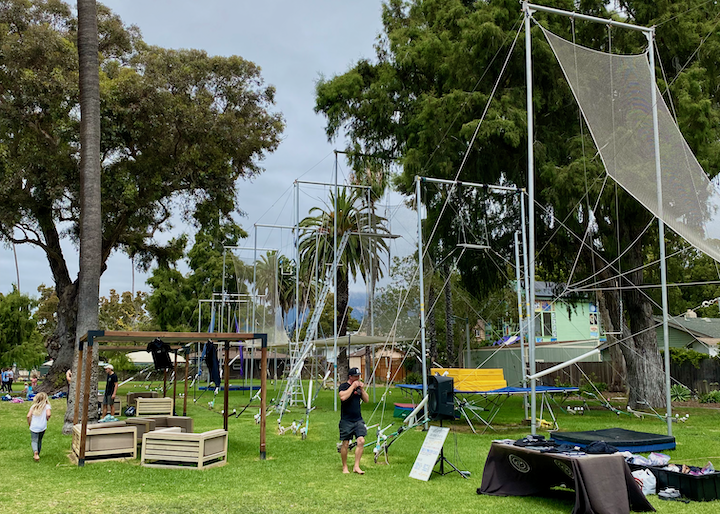 To mix up your days in Santa Barbara with something different, you might like to try out a trapeze class at Santa Barbara Trapeze Co. - The staff at this venue is extremely upbeat and fun. They also offer birthday parties, private events, and summer camps. My daughters had a fantastic time at their camp, made new friends, and got great exercise, without even realizing it.
6. Whale Watching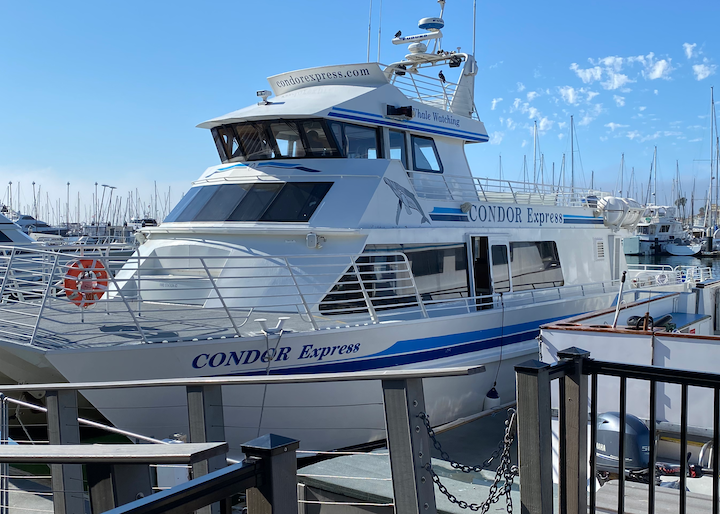 Another unforgettable experience is going on a whale-watching tour. Observing the marine mammals in their natural habitat feels very grounding and gives you so much appreciation for wildlife. Living here in Santa Barbara and having access to this environment year-round, I love to book a trip once in a while to go out there, feel the wind in my hair, breathe the salty air, watch the dolphin pods and enjoy a sense of peace. It is pretty incredible encountering up to 30 different species of whales, sea birds, seals, sea otters, sea lions and dolphins. You can't stop smiling, I promise. Alternatively, a sunset cruise is a shorter, more romantic activity to consider. It is the perfect date night outing with your significant other or a private group event with friends.
→ To book a whale watching tour, check here.
7. Lotusland in Montecito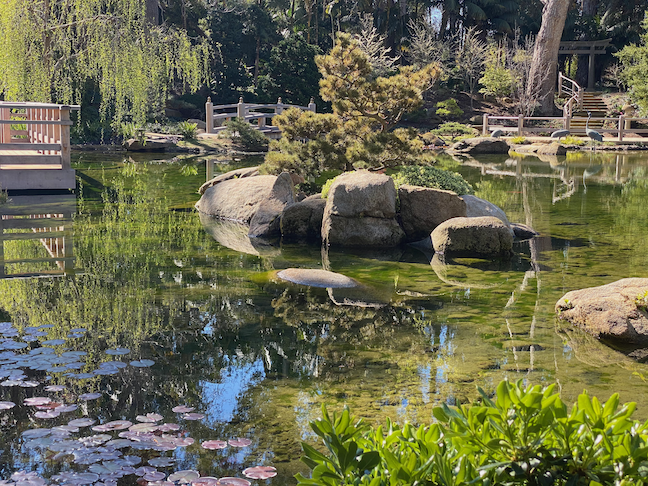 Lotusland is the ultimate eldorado for any garden and nature lover. Madame Gana Walska purchased this 37-acre estate in 1941 and collected a wide array of exotic and unusual plants for 43 years. It is recognized as one of the ten best gardens in the world. When you stroll around these magical grounds with endless variations of aloes, cacti, palm trees, ferns, and more, you feel like you entered a surreal wonderland. Reservations in advance are needed to go on a guided, or self-guided tour.
8. Salt Caves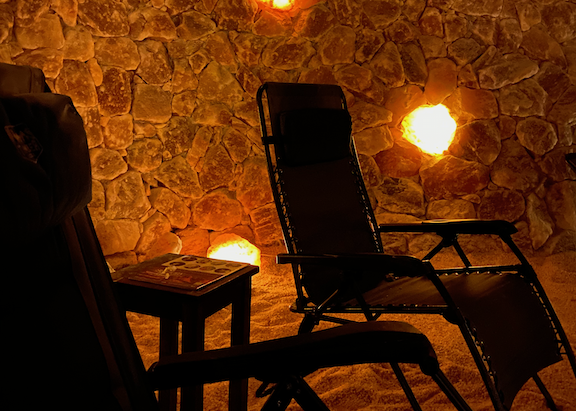 For a relaxing spa day with an unusual twist, you might like to book an appointment at the Salt Caves. This crystalline enriched, underground venue offers Himalayan salt scrubs, a variety of therapeutic treatments, cave sessions for relaxation and respiratory improvement, as well as offerings of natural salt products to purchase.
A visit to the salt cave right in the heart of downtown on State Street completely detaches you from the hustle and bustle of life and lets you peacefully unwind for a few hours.
9. Rosewood Miramar Beach Hotel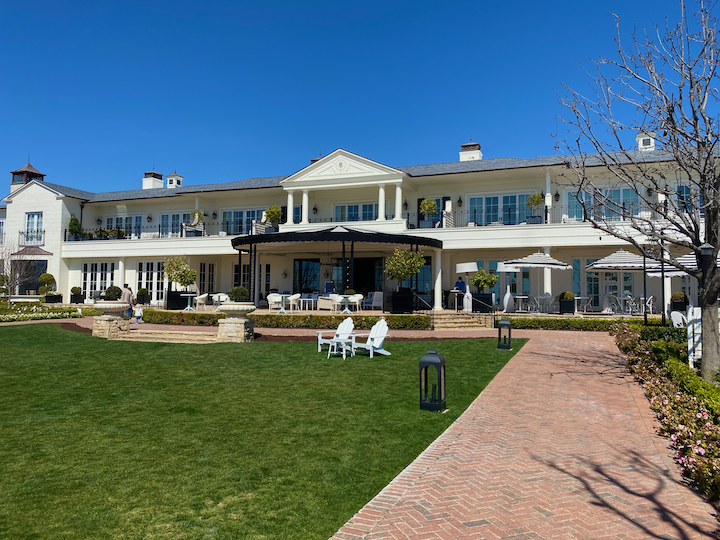 For the ultimate luxury resort experience, The Rosewood Miramar Beach Hotel located in Montecito might be just the right fit for you. Montecito is one of Santa Barbara's secluded communities that has been named 7th in the top ten most expensive ZIP codes in the United States. With several on-site restaurants and bars, fun events during holidays, two separate pools, a world-class spa, and more, you sure will enjoy the Montecito lifestyle in the very best way possible at this highly rated hotel. The location right on Miramar Beach is unique and beautiful. Whether you book a stay at the hotel while visiting, or you get a day pass to the pool as a local, you can't go wrong if you are looking for a premium experience at the Rosewood Miramar's idyllic grounds.
→ For more things to do in Santa Barbara you might also like to read:
→ To search Homes in Santa Barbara, check