Santa Barbara vs San Diego
Posted by Katinka Goertz on Wednesday, August 16, 2023 at 2:01:44 PM
By Katinka Goertz / August 16, 2023
Comment
Santa Barbara vs San Diego
Thinking of moving?
Choosing Your Coastal Paradise - Which City Fits You Better?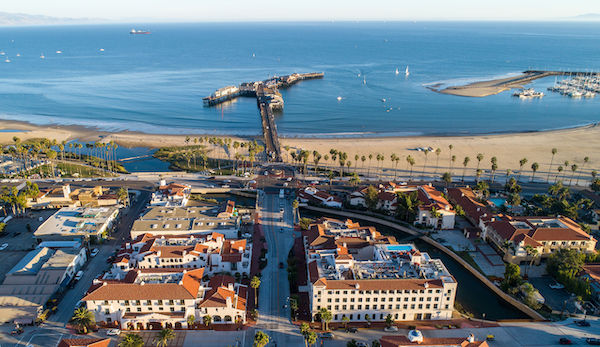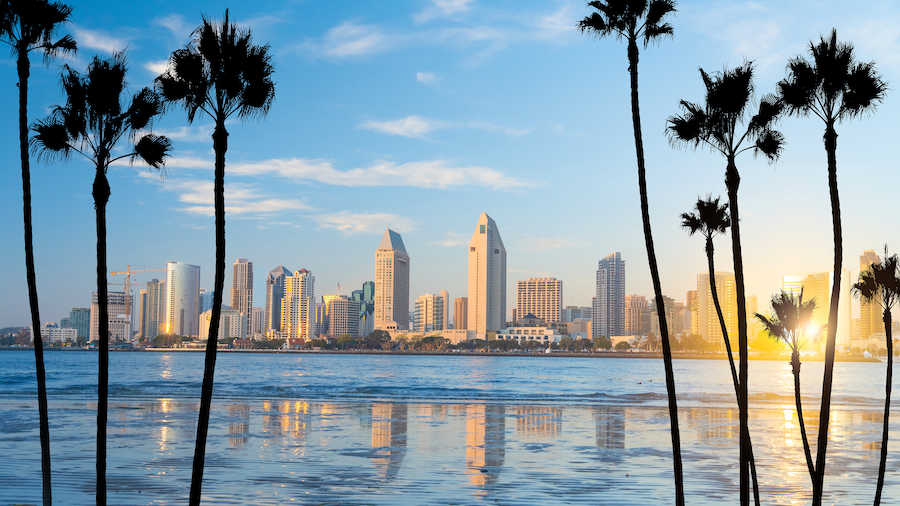 The sun-kissed shores of Southern California beckon with their allure of golden beaches, vibrant culture, and laid-back lifestyle. If you're thinking about making a move to the West Coast, you've likely considered two of the most captivating options: Santa Barbara and San Diego. Both cities offer a unique blend of coastal beauty, diverse communities, and endless attractions. So, which one is the perfect fit for you? Let's take a closer look at what each city has to offer, helping you make the right choice for your new chapter. Choosing the perfect destination goes beyond geography – it's about finding the place that resonates with your lifestyle, aspirations, and preferences. Let's delve into the enchanting worlds of Santa Barbara and San Diego, helping you make an informed choice that aligns with your vision.
The Coastal Charms of Santa Barbara -
"The American Riviera"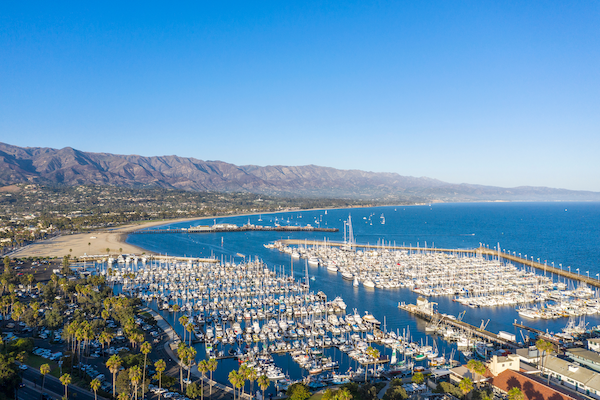 Santa Barbara Harbor View
Nestled between the Santa Ynez Mountains and the Pacific Ocean, Santa Barbara is a coastal gem that boasts charming Mediterranean-style architecture, exquisite landscapes, and a sophisticated ambiance in a small, secluded package. Known as the "American Riviera," this city exudes understated elegance and offers a slower-paced lifestyle in comparison to some of its bustling neighbors.
Santa Barbara's alluring attractions include State Street and the Funk Zone, where you can explore boutique shops, gourmet restaurants, museums, theaters, and vibrant art galleries. The iconic Old Mission of Santa Barbara, often referred to as the "Queen of the Missions," offers a glimpse into the region's rich history. Nature enthusiasts will fall in love with the Santa Barbara Botanic Garden and Lotusland, an enchantingly special garden featuring rare palm trees and cacti from around the world. Outdoor activities, like hiking, surfing, and kayaking are easily accessible at all times of the year.
---
For a deep dive into the Pros and Cons of Santa Barbara read HERE
---
The Allure of San Diego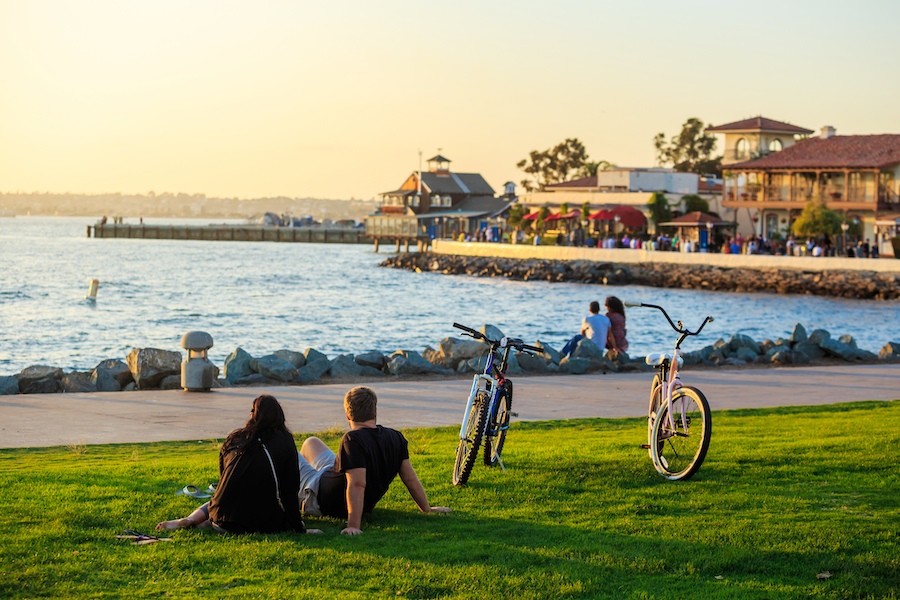 San Diego Waterfront Public Park
Further south lies the vibrant city of San Diego, a sun-soaked paradise that effortlessly balances a lively urban atmosphere with a relaxed coastal vibe. With its larger population size (~1.3 million) and diverse neighborhoods, countless entertainment options, and an array of outdoor activities, San Diego appeals to a wide range of individuals.
From its iconic landmarks to its family-friendly destinations, San Diego offers something for everyone. Balboa Park stands as a cultural hub, home to world-class museums, lush gardens, and the famous San Diego Zoo. SeaWorld, a family-favorite attraction, offers a mix of marine life exhibits, thrilling rides, and entertaining shows featuring dolphins, killer whales, and other aquatic creatures. The park's emphasis on marine conservation and education adds an educational component to the entertainment.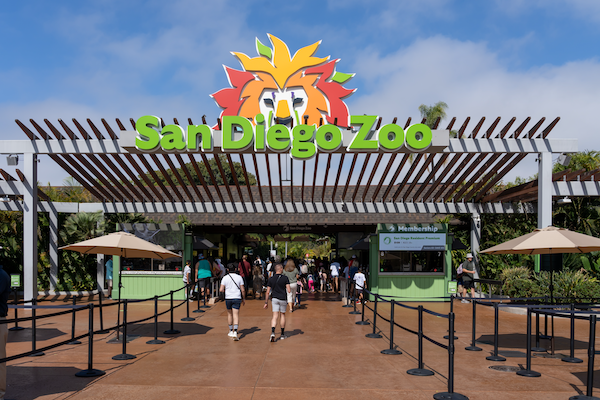 Entrance to the San Diego Zoo
For those seeking a taste of adventure, the city offers a plethora of water sports, including boating, surfing, and kayaking. For a taste of San Diego's history, Old Town transports visitors and residents back to the city's early days with its preserved adobe buildings, museums, and lively atmosphere. It's a hub of Mexican heritage, offering delicious cuisine, unique shops, and cultural performances.The Gaslamp Quarter, with its lively nightlife scene, provides entertainment for those who thrive after dark.
The Climates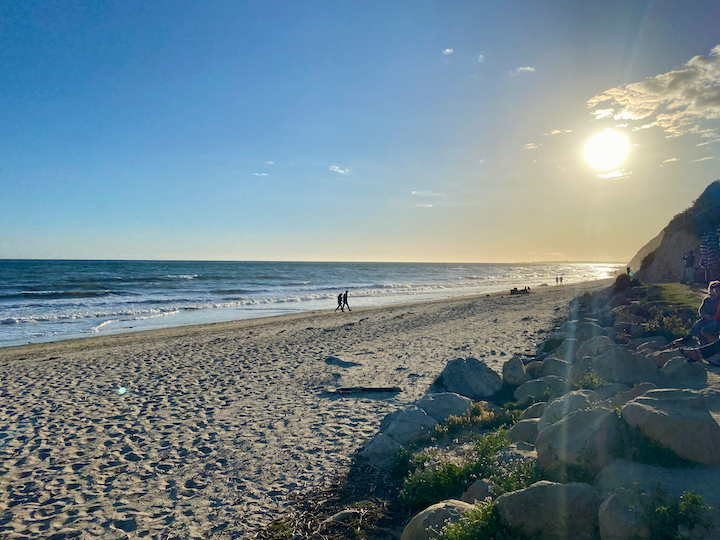 Hendry's Beach, a locals' favorite in Santa Barbara
When it comes to climate, both cities shine, with only subtle differences. Santa Barbara enjoys a mild Mediterranean climate, characterized by warm, dry summers and mild winters. The cool ocean breezes and relatively moderate temperatures create an idyllic environment year-round, perfect for outdoor enthusiasts and those who cherish a more tranquil pace. Summers in Santa Barbara are warm and pleasant, with average highs ranging from the mid-70s to mid-80s °F (24-30°C). Winters are mild, with average highs in the upper 50s to low 60s °F (15-18°C).
San Diego's climate is often described as near-perfect. With its warmer, but comfortable temperatures, abundant sunshine, and low humidity, it's no wonder residents revel in its delightful climate. While Santa Barbara might have slightly cooler waters for beachgoers, San Diego's ocean temperatures are a tad warmer on average and make it a paradise for water enthusiasts.
Deciding Factors: Lifestyle and Community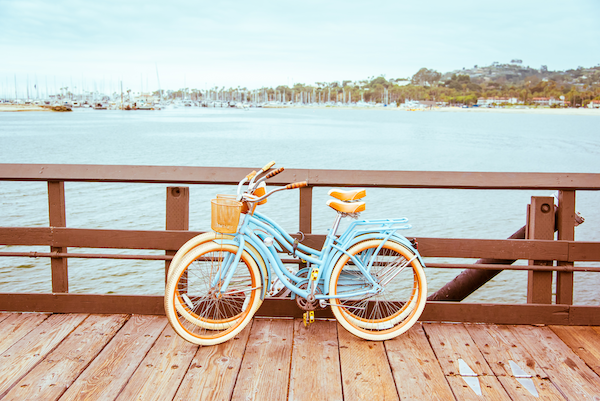 View from the Pier, Santa Barbara
Your ideal lifestyle and community preferences will also play a significant role in your decision.
Santa Barbara's serene and upscale ambiance is ideal for those who cherish a quieter, more refined way of life. The close-knit community fosters a sense of belonging, making it an attractive destination for families and retirees seeking tranquility. However, Los Angeles is only a two-hour drive away, offering all the metropolitan city amenities, if one is looking for big city adventures occasionally.
San Diego's dynamic atmosphere and diverse neighborhoods cater to a broader spectrum of tastes and interests. From the surfer vibes of Pacific Beach to the artistic enclave of North Park, there's a niche for everyone in this multifaceted city. The lively social scene and numerous networking and job opportunities make it an excellent choice for young professionals and adventurers.
Santa Barbara's smaller population and more intimate layout contribute to a relaxed pace of life. While San Diego certainly offers plenty of leisure opportunities, Santa Barbara's overall pace may be better suited to those looking to escape the hustle and bustle of larger cities and embrace a more tranquil lifestyle.
Housing and Cost of Living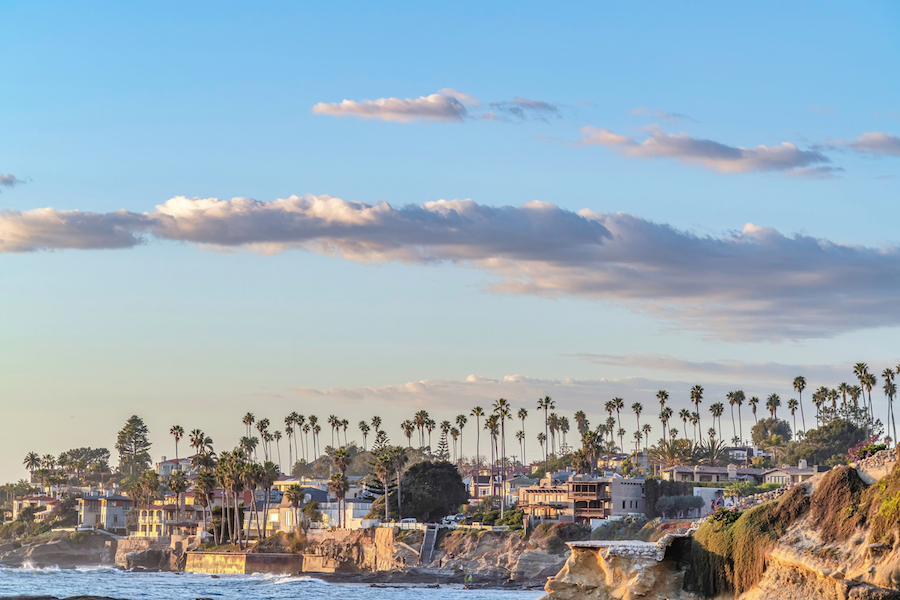 San Diego Coastal Homes
Housing expenses are often the most significant contributor to the cost of living. In Santa Barbara, you'll find a picturesque landscape paired with moderate to upscale housing options. The median home price here tends to be higher than the national average, making homeownership more challenging for some. Rental costs are also relatively steep due to the city's desirability.
---
For current Santa Barbara market conditions read HERE
---
In San Diego, housing costs can also be substantial, especially in popular neighborhoods like La Jolla and downtown. While the median home prices are typically lower than those in Santa Barbara, they still exceed national averages. Rental prices in San Diego can vary widely based on location, with central areas generally commanding higher rates.
Food costs are comparable in both cities, with some variations depending on where you choose to eat. Local, organic produce is popular in Santa Barbara, which can lead to slightly higher grocery bills. San Diego's diverse culinary scene offers everything from food trucks to fine dining, catering to various budgets.
Both cities offer abundant opportunities for entertainment and outdoor activities, often without hefty fees. From hiking trails to beaches, many recreational options are free or relatively affordable. However, keep in mind that high-end activities and entertainment can quickly add up in both Santa Barbara and San Diego.
Utility costs, including electricity, water, and internet, are fairly consistent across both cities. The overall cost of necessities is influenced by California's relatively higher cost of living compared to other states.
Making Your Choice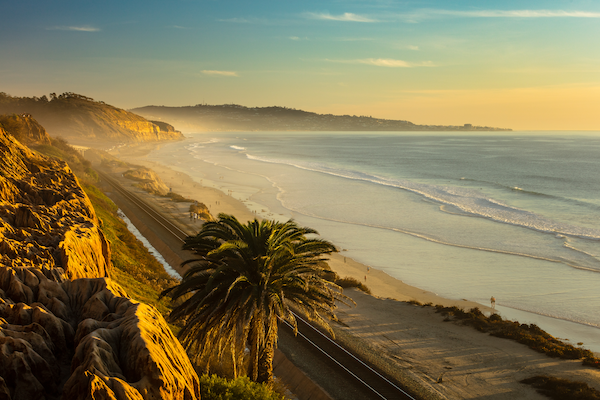 San Diego, Terry Pine Beach
In the end, whether you're drawn to Santa Barbara's understated elegance or San Diego's vibrant diversity, both cities have much to offer. Consider your lifestyle preferences and the type of community you want to be a part of. Are you seeking a relaxed beachside haven, or do you crave the excitement of a dynamic urban center? The choice between Santa Barbara and San Diego ultimately depends on what resonates with your heart and soul and your current season of life.
Conclusion

Santa Barbara City View
As you weigh the charms of Santa Barbara against the allure of San Diego, remember that there's no one-size-fits-all answer. Both cities offer a slice of California paradise with their unique flavors. Whether you're captivated by Santa Barbara's tranquil beauty or enticed by San Diego's energetic spirit, your new adventure on the West Coast promises to be an exciting chapter filled with coastal sunsets, outdoor lifestyle, enriching experiences, and the opportunity to craft a fulfilling living circumstance that's distinctly yours.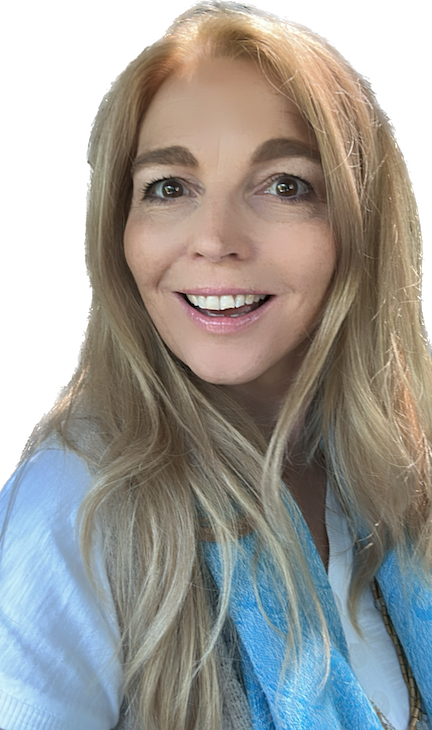 If you are looking to move to Santa Barbara, I am your local guide and real estate expert. My husband and I moved from New York City to Santa Barbara 15 years ago in an attempt to find the perfect place to raise a family. Let's say Santa Barbara has not disappointed us. Originally from Europe, I certainly appreciate Santa Barbara's European qualities and Mediterranean appearance. Reach out to me anytime if you have questions about Santa Barbara!
Resources
→ And if you are looking to move to San Diego and need a trusted advisor, reach out to me. I can connect you with the right fit for your search.