Santa Barbara Easter Brunch
Posted by Katinka Goertz on Monday, March 27, 2023 at 8:59:09 AM
By Katinka Goertz / March 27, 2023
Comment
Santa Barbara Easter Brunch
•What to do and where to go for Easter in Santa Barbara•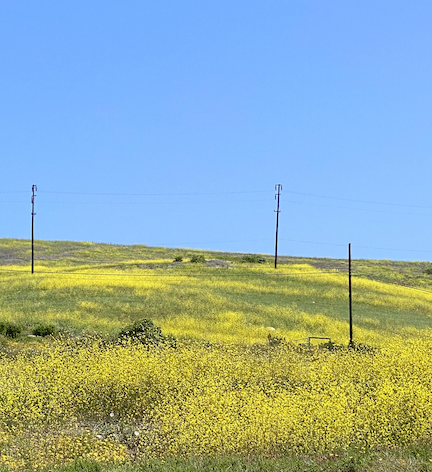 Are you ready for some egg-citing Easter fun in Santa Barbara? The unusually long stretch of rain has finally stopped and the sun is shining bright, bringing with it a fresh wave of greenery that will make for the most vibrant Easter colors this year. Whether you're a local or just visiting, Santa Barbara has got you covered with plenty of egg-cellent activities and events to keep you entertained. For those of you who are celebrating Easter, there's something for everyone - from egg hunts and brunch spots to general activities. So hop on over and read about the Easter celebration in beautiful Santa Barbara!
---
Classic Santa Barbara Activities

Attend an Easter Sunday service
Santa Barbara has many beautiful churches and chapels, including the historic Old Mission Santa Barbara, which offers Easter Sunday services. You can also check out other local churches and places of worship for special Easter services.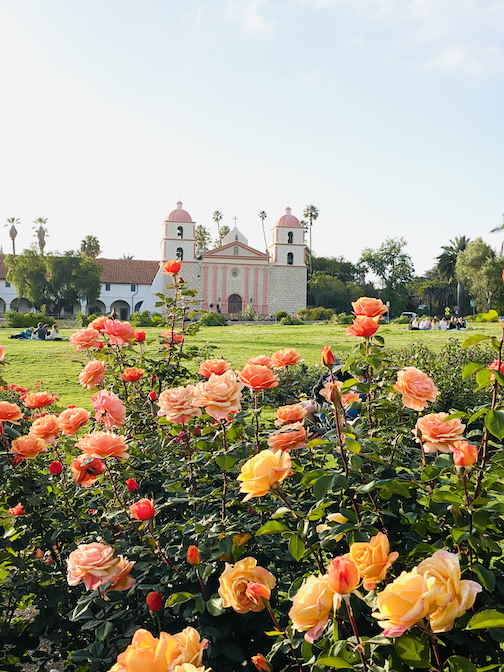 Blooming roses at the Mission Historical Park
Visit the Santa Barbara Botanic Garden
The Santa Barbara Botanic Garden is a beautiful 78-acre garden that showcases native California plants and flowers. You can take a stroll through the gardens which might even have blooming wildflowers during this time. Learn about local flora and fauna, and enjoy stunning views of the city and coastline. Or book a special day trip or event if you are up for a nature lover's delight.

Wildflowers blooming at The Santa Barbara Botanic Garden

Take a wine tour
Santa Barbara is famous for its vineyards and wineries, and Easter weekend is a great time to explore the local wine country. Many wineries offer special Easter events and tastings, so be sure to check out the local winery scene. Also, check for the status of the wildflowers blooming at Figueroa Mountain - a stunning sight that cannot be missed.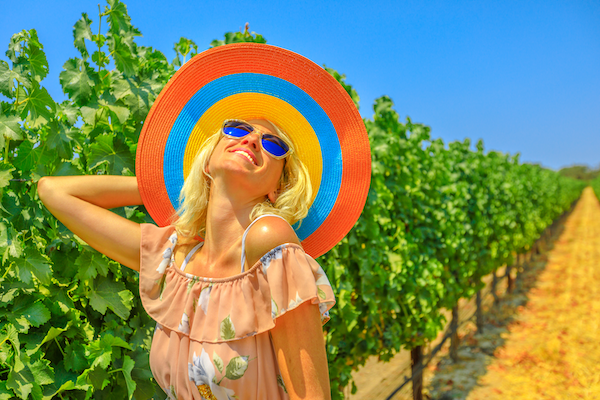 Enjoying a sunny day at Los Olivos Vineyards

Enjoy the beach
Santa Barbara has some of the most beautiful beaches in California, including East Beach, West Beach, and Butterfly Beach. Pack a picnic lunch, grab some sunscreen, and spend the day lounging on the sand, playing beach volleyball, or taking a plunge in the Pacific Ocean, if you are brave ;)

Beach view from Lookout Park in Summerland, CA

Visit the Santa Barbara Zoo
The Santa Barbara Zoo is a fun and educational attraction, especially popular for families with children. You can see a wide variety of animals, including giraffes, elephants, lions, and monkeys, and enjoy special Easter-themed activities. If you are in town early and looking for a special event with your kids, check out El Dia Del Nino Event

The Santa Barbara Zoo Entrance

Go hiking
Santa Barbara has many scenic hiking trails that offer stunning views of the city and coastline. Popular hikes include the Seven Falls Trail, Inspiration Point Trail, and the Rattlesnake Canyon Trail. However, check for closures, since we had lots of rain and many of the trails are currently closed.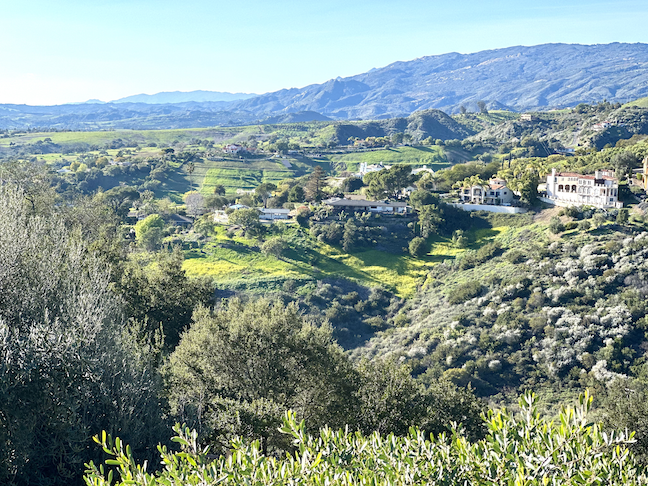 Lush and green mountains - San Roque Foothills
2023 Easter Egg Hunts and Easter Brunch Locations
•Easter Egg Hunt at Rosewood Miramar Beach
April 9th, 10 am -12 pm
•Easter Tides at the Ritz Carlton Bacara
April 9th, 10 am -1 pm
•Eggstravaganza Easter Egg Hunt
595 N Fairview Ave, Goleta, CA
April 1st, 10 am -1 pm
•Easter Brunch 2023 at Hilton Santa Barbara Beachfront Resort
April 9th, 10 am -2 pm / Easter Egg Hunt 12 pm and 1:30 pm
•Santa Barbara Golf Club - Easter Egg Hunt
April 8th, 2 pm - 4 pm
•Easter Brunch at The Andersen's
Pick up the perfect sweet treats, or pre-order traditional brunch
•Easter Brunch at Scarlett Begonia
April 9th - Book a three-course brunch
Conclusion
"Is Santa Barbara a Good Place to visit for Easter?"
Overall, spending Easter in Santa Barbara offers a unique blend of natural beauty, cultural events, and outdoor activities that make it a memorable and enjoyable experience during spring time. Whether you're a local or a visitor, there's always something new to discover in our vibrant and beautiful city.
---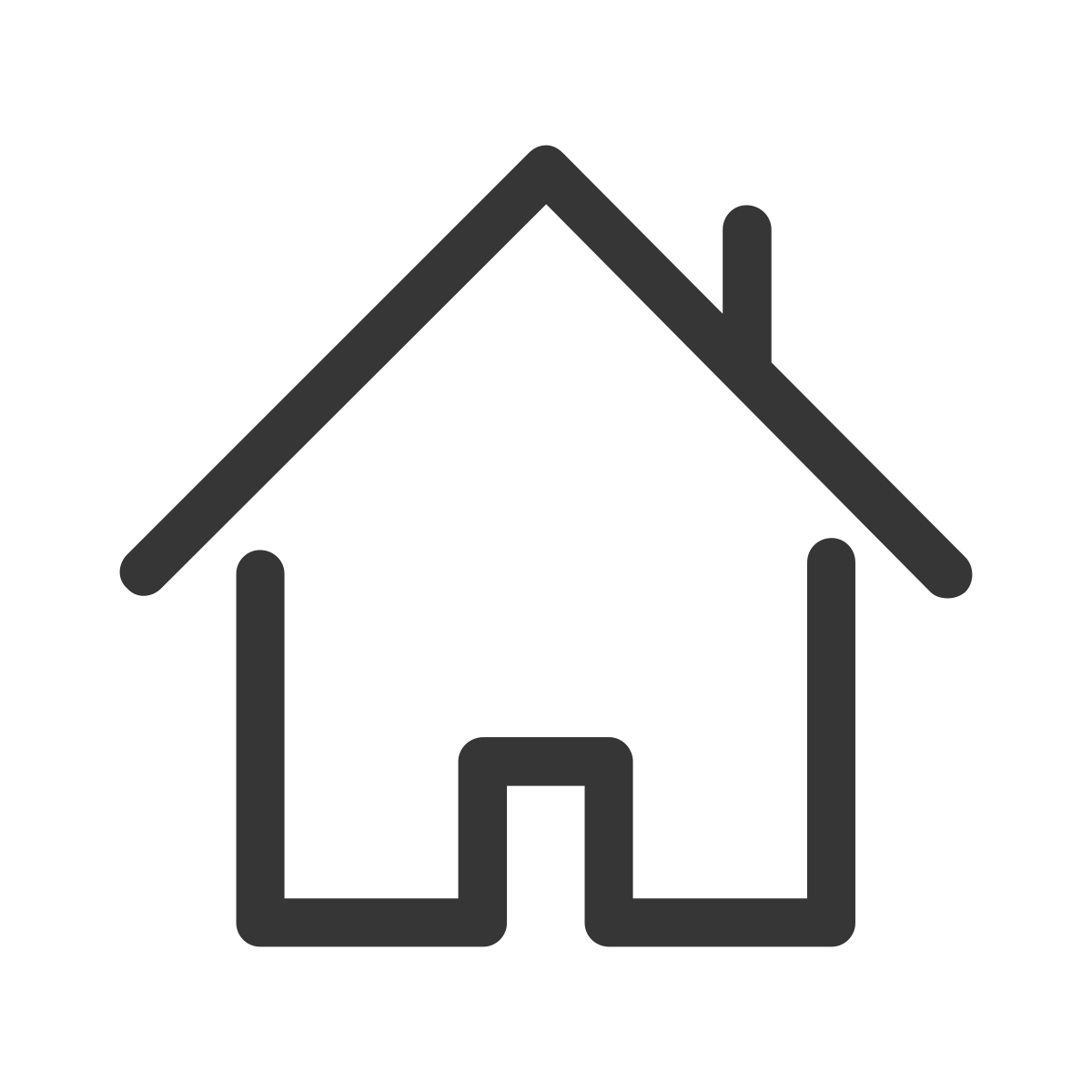 And if you like to turn your Easter Egg Hunt into a House Hunt, you can start your hunt