Santa Barbara Activities - Updated Fall Edition 2023
Posted by Katinka Goertz on Thursday, August 18, 2022 at 6:38 PM
By Katinka Goertz / August 18, 2022
Comment
Santa Barbara Activities
♦ Fall Edition ♦
• Updated for 2023 •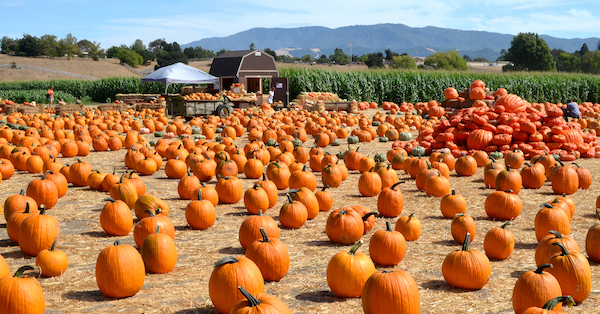 Solvang pumpkin patch
The kids are back in school. For me, that triggers a fall season feeling. Even though our Santa Barbara weather is often the warmest and clearest during this time of year (mid 70s on average) and doesn't exactly invite sweaters, boots, and mulled drinks, there is still plenty to do to get into the fall spirit, Santa Barbara-California-style. So grab your pumpkin spice latte and get your fall vibes on with some inspiration and ideas for this season.
Pumpkin Patch
One of our favorite things to do is visit Lane Farms. This intimate pumpkin patch offers educational tours, hay rides, a corn maze, farm animals, a produce stand and store, lots of pumpkin varieties, and plenty of beautiful photo ops. My kids have grown up with this traditional Santa Barbara pumpkin patch venue and still love going there - at the very least to pick out some fall decor for our house.
Another pumpkin patch is located at La Cumbre Plaza with Big Wave Dave's offering all your fall gear. This patch is less busy and decorated very nicely. It provides the perfect background for your family's fall photos.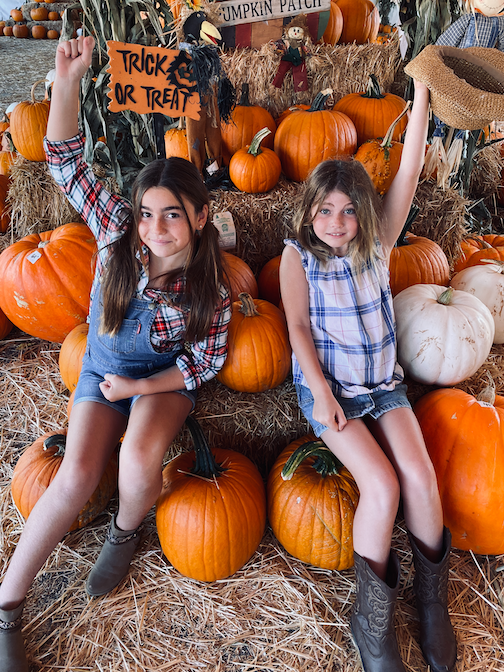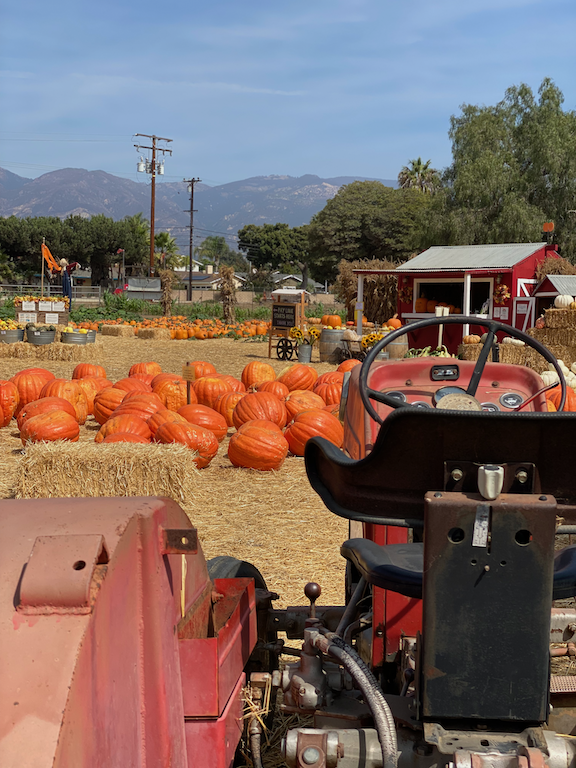 Big Wave's Dave Pumpkin Patch Lane Farms Pumpkin Patch
Santa Ynez Valley - Fall Season Fun
Many folks like heading out to the Santa Ynez Valley during the fall season. There are so many lovely country activities to be found here. Apple picking at Summerset Farm in Santa Ynez, miniature donkey rides and the petting zoo at Seein' Spots Farm, Danish Days at Solvang, and grape stomps and wine tastings are all beautiful activities during the fall in Santa Ynez Valley.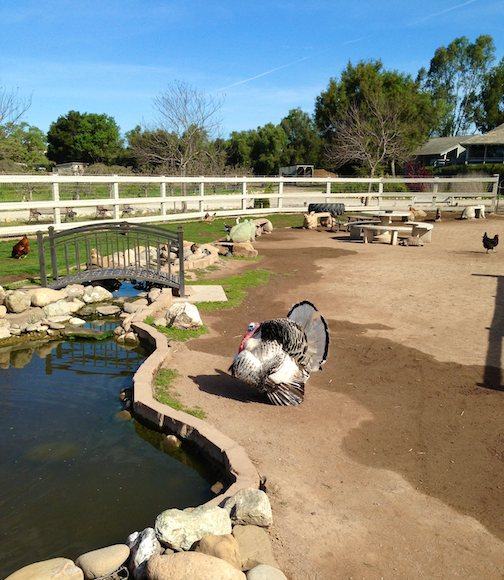 Seein' Spots Farm, Solvang
Oktoberfest in Santa Barbara
My German roots like to celebrate a good Oktoberfest during this season.
You can't replace the original one in Munich, of course. My favorite version in Santa Barbara is hosted privately by friends of mine. But some local breweries are offering the authentic ambiance needed for your Oktoberfest backdrop with the right choices of beer. Get your Dirndl and Lederhosen on and check out some of the options: The Brewhouse, SB Biergarten, or Third Window Brewing (tip: they have great pretzels here, with "Obatzder" - a German-style soft cheese spread)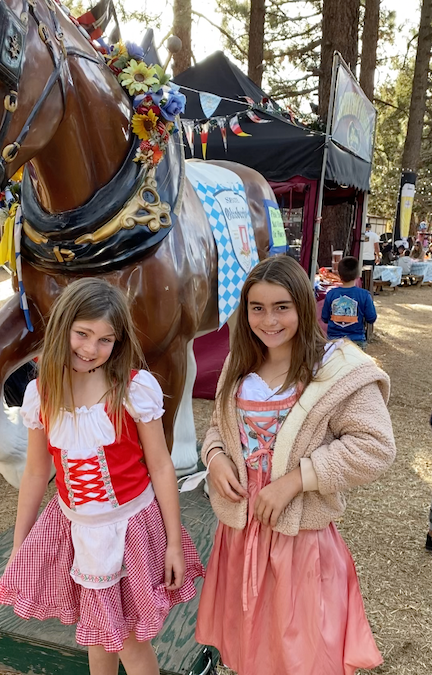 Oktoberfest-Fun with my girls
Fall Picnic - Best Spots
Picnics are such a great way to celebrate the season. With so many amazing parks around town, it is hard to pick the perfect spot. Some of my favorites are the classic Mission Historical Park, sitting on a cozy picnic blanket right by the Rose Garden. Alice Keck Park is another scenic option, with its duck pond, gazebo and colorful vegetation. Pack your fall basket and throws, or have one of the lovely local companies around town arrange a delightful set-up for your special occasion. Santa Barbara Picnic Company is an option to consider.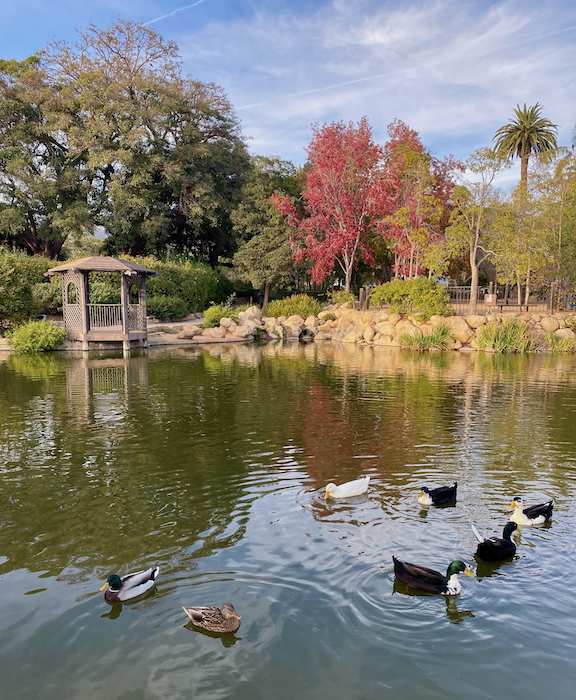 Alice Keck Park
Halloween & Thanksgiving in Santa Barbara
Halloween and Thanksgiving are soon around the corner as well. There are plenty of fun and festive activities and events to consider in Santa Barbara.
Here are a few of my favorite options:
Trick-or-Treating in San Roque (get to see the most creative neighborhood decorations here)
Boo at the Zoo (The Zoo morphs into a ghoulish graveyard, trick-or-treat trail, boo-choo-choo train and more)
"Ghost Village Road" in Montecito (see Coast Village Road transform into spooky town and take your littles trick-ot-treating at Montecito's main strip)
Santa Barbara Museum of Natural History - Creep the Halls: Into the Abyss (adults-only Halloween celebration October 28th, 2023 - with food, drinks, dancing and live performances)
Learn how to dance Thriller and join World Dance for Humanity "Thriller 2023" at the Courthouse Sunken Gardens on October 28th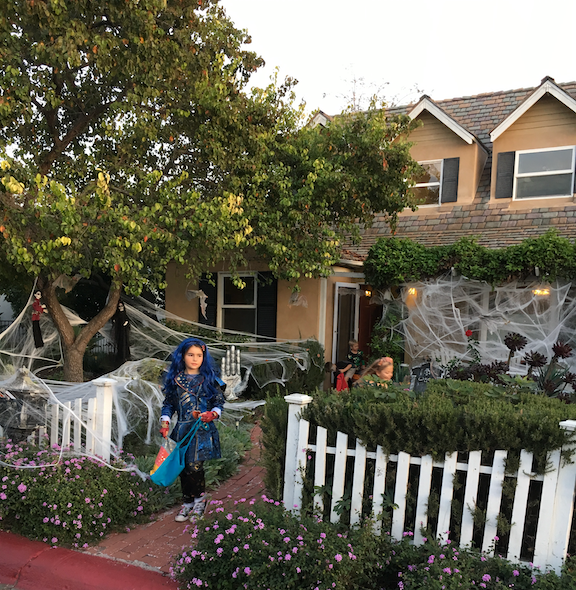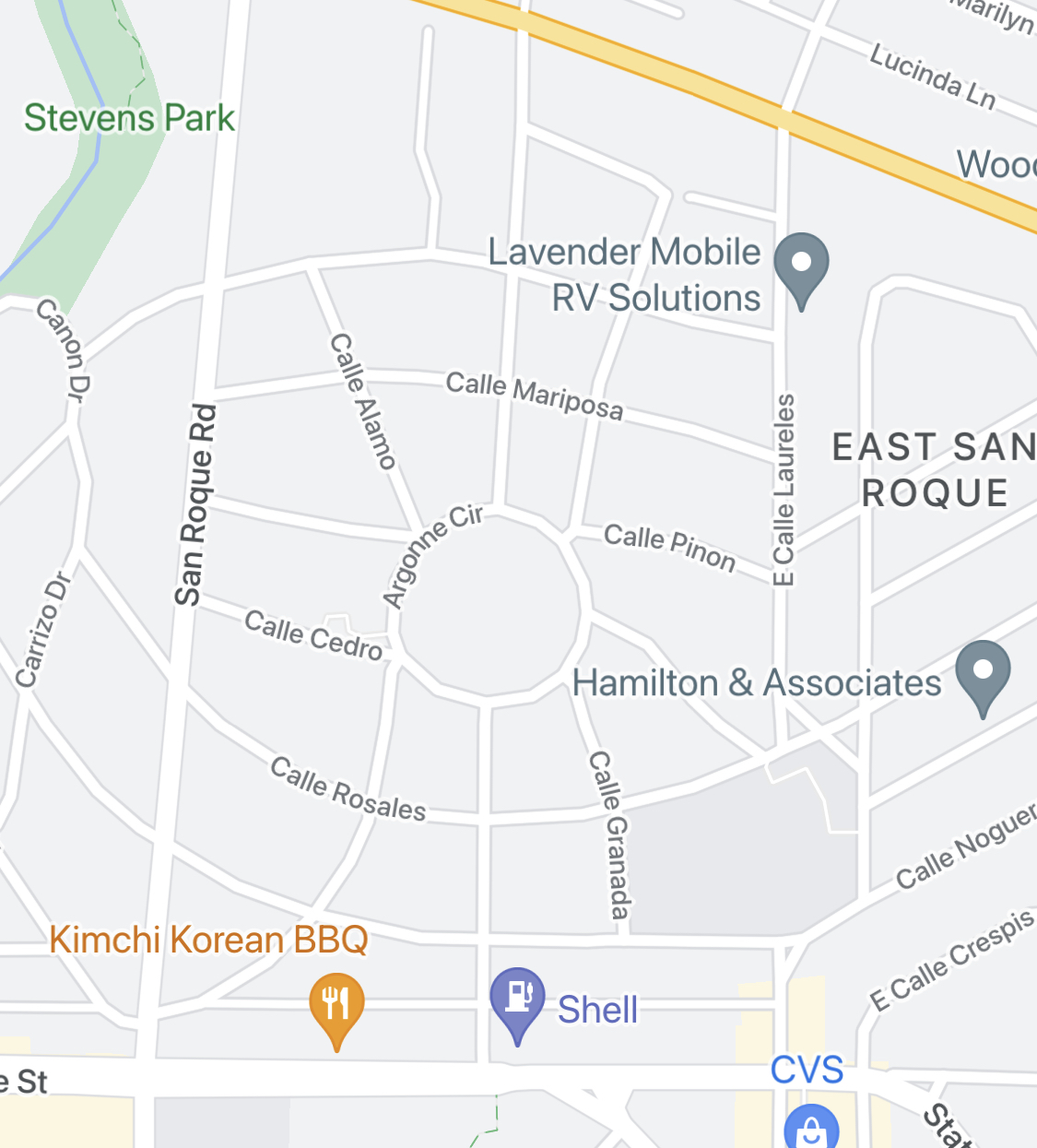 Trick-or-Treat in the San Roque neighborhood The San Roque map even looks like a spider web
For Thanksgiving, we all like to eat traditional meals with family and friends at our homes, of course.
---
"Living in Santa Barbara starts here"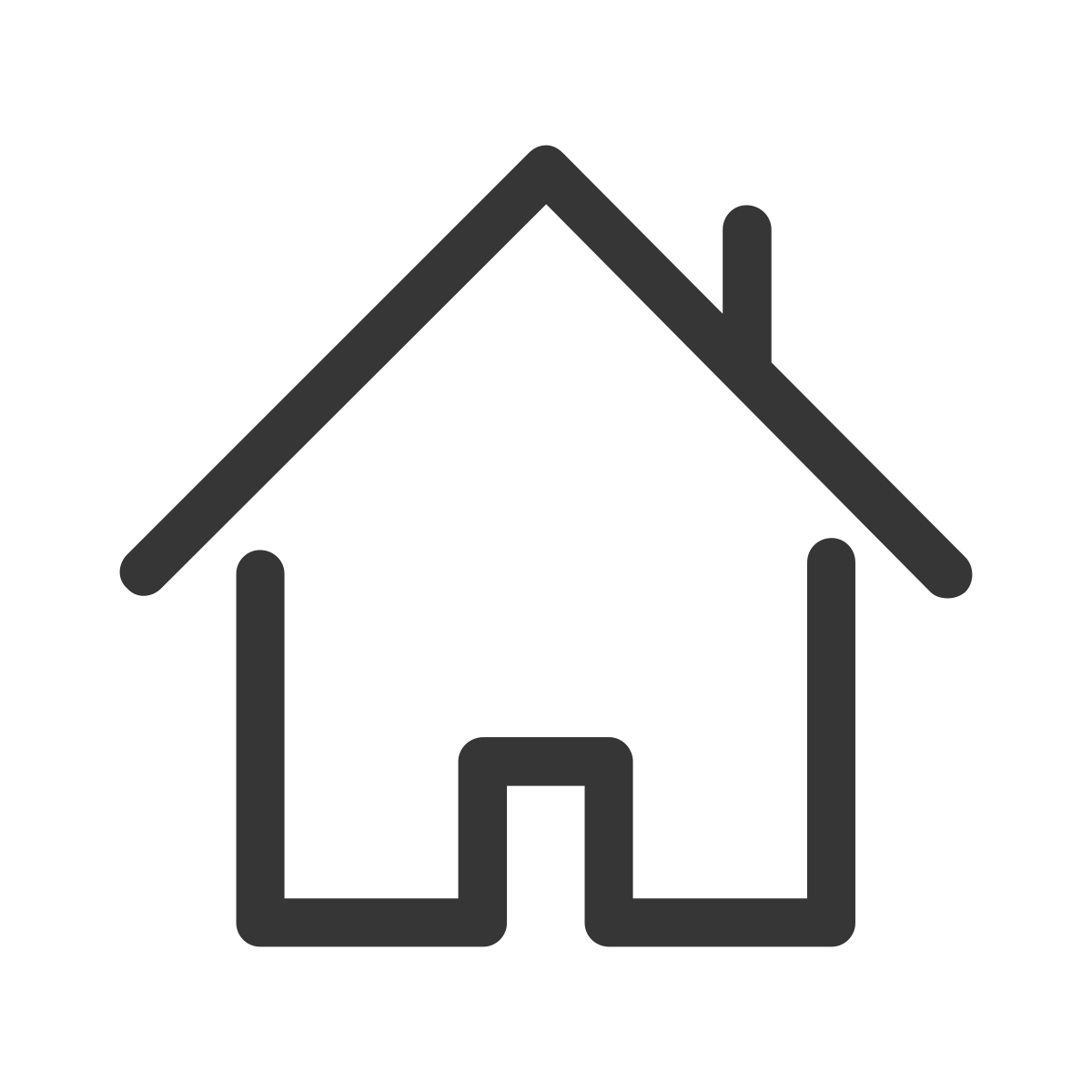 If you are hunting for your own Santa Barbara place to call home, there is still enough time to make it happen before Thanksgiving is here. For a list of currently available homes, check here. Or contact me for any soon-coming-to-market options that might fit your needs.
---
Thanksgiving Dining in Santa Barbara
If you are looking for a spectacularly festive and special dinner outside the home, I highly recommend considering the San Ysidro Ranch in Montecito. This historic and rustic-romantic hotel venue couldn't be more fitting for an exquisite Thanksgiving feast with your loved ones.
Other Santa Barbara restaurants to consider for Thanksgiving include: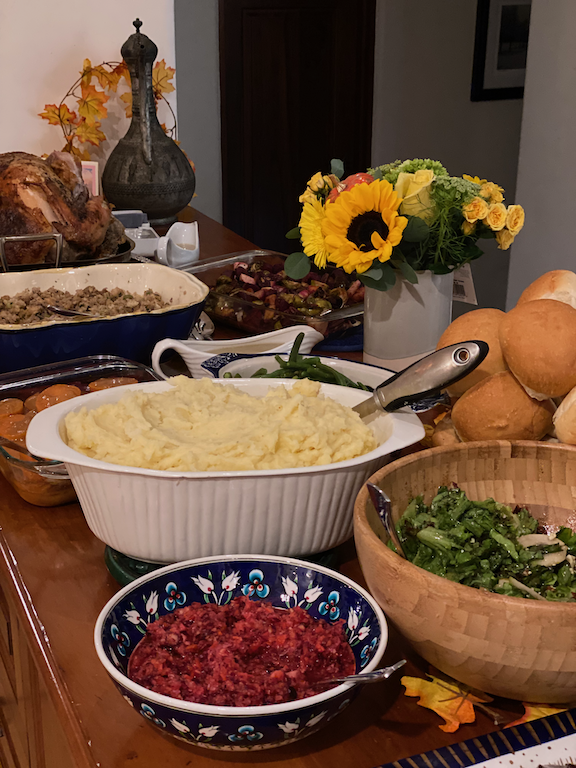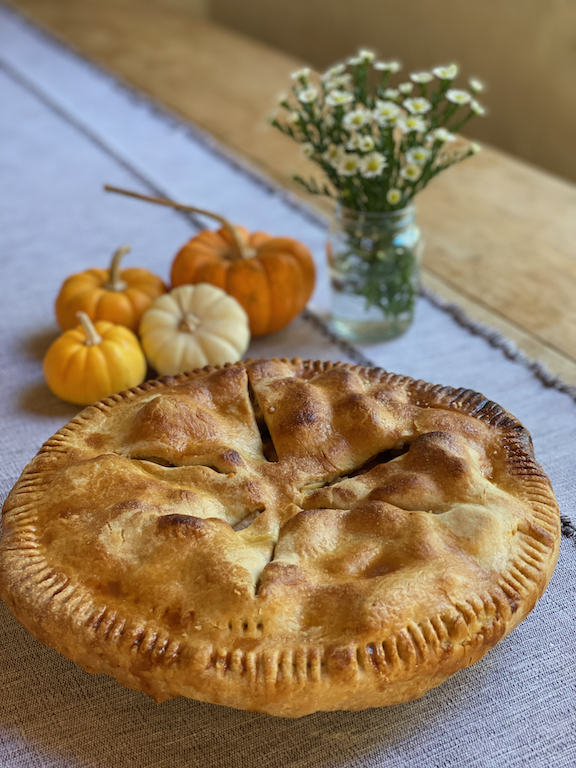 Homemade Thanksgiving Dinner My husband's apple pie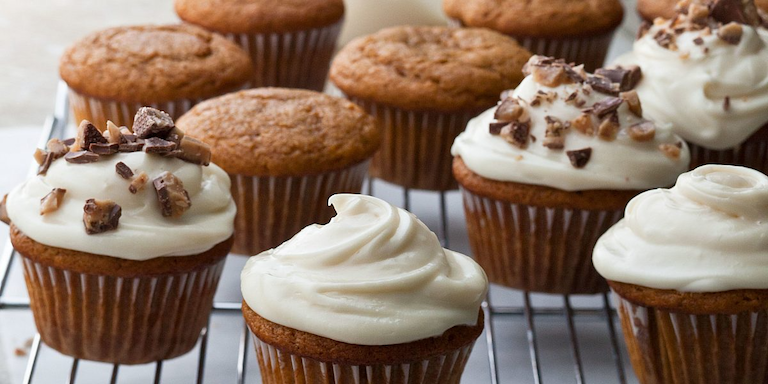 My older daughter made this delicious recipe the other day. I thought I'd share it HERE.

Other articles you might like: