MONTECITO GATED COMMUNITIES
Posted by Katinka Goertz on Friday, February 4, 2022 at 8:45 AM
By Katinka Goertz / February 4, 2022
Comment
Gated Communities in Montecito, CA
• What is living in Montecito like? •
Montecito is mainly known for its exclusivity, yet under-the-radar type of privacy and relaxed vibe. It is no surprise the affluent are seeking a more laid-back lifestyle in this community, where it is entirely possible to go unnoticed. If you are interested in living in Montecito and you are looking for the convenience and security of a gated community, then here are some popular options for you to consider - whether you are looking for a full or part-time residence. Especially homebuyers in search of a second home in Montecito are drawn to the communities mentioned in this article.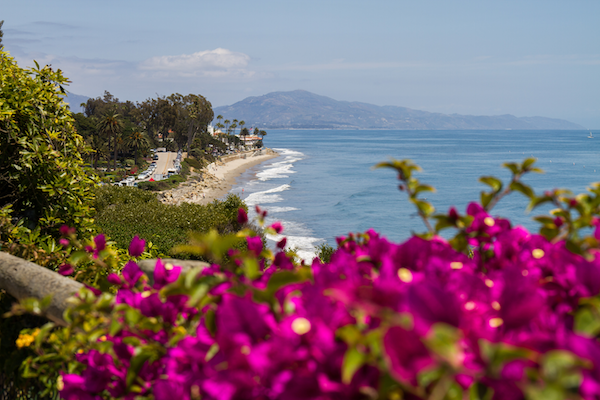 Butterfly Beach View
Ennisbrook
Driving through the guard-gated front entrance of the Ennisbrook Community will instantly have you notice the elegance, tranquility, and connectivity with nature within this development. The lots are between 1-3 acres. The approximately 63 homes feature different architectural styles, like Colonial, Contemporary, French Country, English Tudor, and more. Additionally, there is an enclave of eighteen free-standing Mediterranean-style Casitas within the community. The amenities at Ennisbrook include pools, clubhouses, tennis courts, gym facilities, a BBQ area, wine storage, and more. Ennisbrook's sizable, serene nature preserve is a protected open space with walking trails within the development.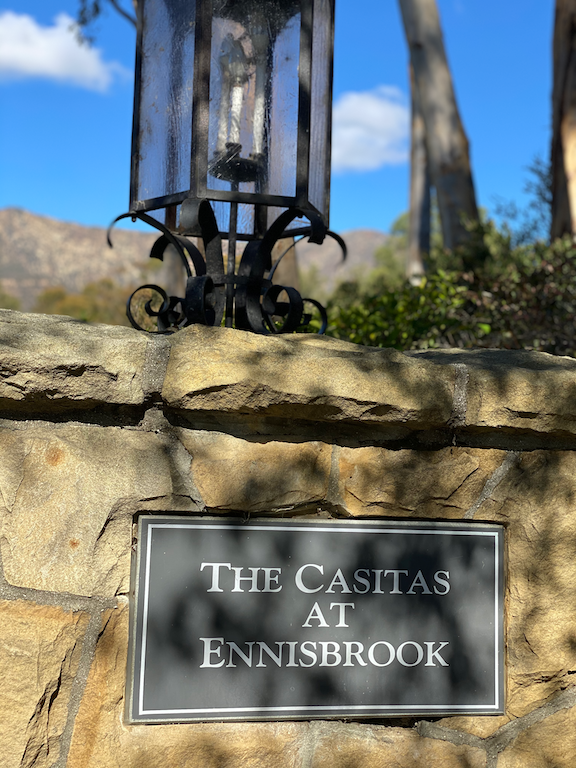 Entrance to The Casitas at Ennisbrook
Bonnymede & Montecito Shores
Right by famous Butterfly Beach sits the guard-gated community of Bonnymede and Montecito Shores (located within the same gate). These condo developments feature luxury coastal living with amenities like tennis courts, pools, ocean-front lounge decks, coastal walkways and beach access. Whereas the exteriors of the two and three-story buildings still feature that 60s and 70s look, the interiors have been extensively remodeled for the most part. The oceanfront location of this community is very attractive - with the private membership Coral Casino Beach and Cabana Club and the highly regarded Biltmore Four Seasons Resort Hotel right next door (Note: currently, these facilities are closed indefinitely for renovation)
The Lower Village along Coast Village Road is within walking distance. Here you find all dining and shopping to compliment your Montecito lifestyle. Enjoy a wine tasting at Folded Hills, unique items at boutiques like Maison K, or an excellent steak at Lucky's while taking in the fun Montecito crowd.
Dining at Bettina on Coast Village Road
Birnam Wood
This guard-gated golfing community consists of about 142 very private, single-level homes of different types of architecture lining the 18-hole golf course. Homes are ranging between 3000-6000sf in size and were mostly built in the 70s and 80s. Many of these homes have now undergone remodeling or were re-built. Yet, this community seems to transport you into an era of grandeur and glamour of the past. The beautifully groomed grounds and manicured landscaping are a gorgeous sight. Becoming a member of the Golf Club is a requirement to purchase a home here. The community offers six tennis courts and a historic clubhouse with dining, social events, fitness, and guest accommodations.
→ For a quick drive-through / impression watch this video here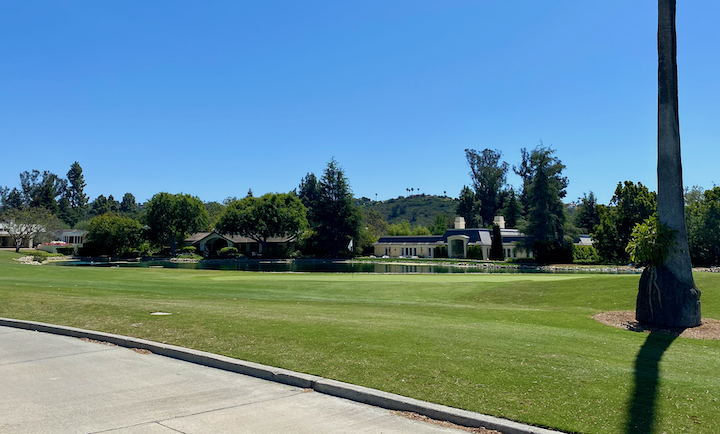 Homes lining the golf course at Birnam Wood

Sea Meadow
This beautiful, beachside gated community with access to Hammonds and nearby Miramar Beach, provides the ultimate privacy. The appearance of this community displays a charming French Country feel. The homes are either privately tucked away, or located ocean-front with amazing views of the Pacific Ocean. Constructed in the 90s, some of the homes have undergone extensive remodels since and feature a more modern farmhouse-type interior ambiance. The serene grounds are beautifully maintained. There is a clubhouse, pool, and tennis court. The exclusive Rosewood Miramar Hotel - a hot spot in Montecito - is within walking distance of this community. Montecito's Lower Village fine dining and shopping are nearby.
→ For a quick drive-through / impression, watch this video here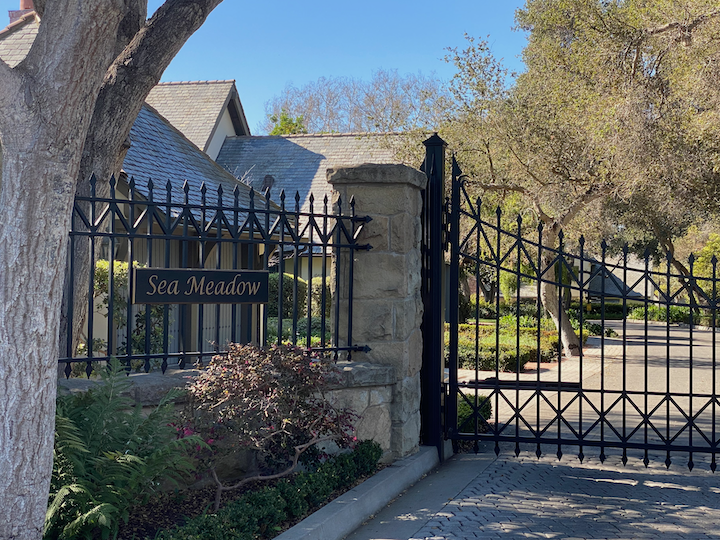 Sea Meadow, front entrance

Villa de Montecito
Villa de Montecito is a gated Condo Complex that presumably falls under the least expensive gated community option you will find in Montecito. The community was built in the 70s. However, many of its units have been updated and remodeled since - like so many other developments here in Santa Barbara.
The common areas include a nice size pool and clubhouse. The units are mostly three-bedroom, two-bathroom homes. Villa de Montecito is close to the beach, scenic hiking trails, and all that Montecito offers.
Note: Investors have found these units to be good investment properties in the past, as they are desirable rentals in the area.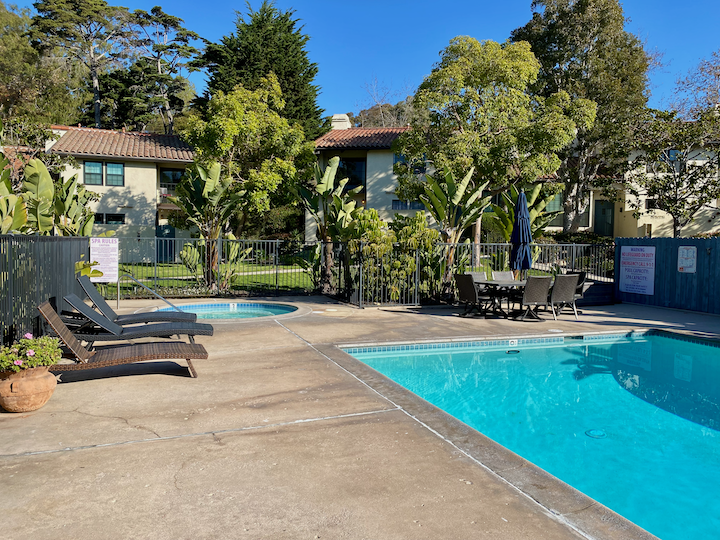 Pool area at Villa de Montecito
If you are interested in an overall introduction to Montecito watch this video
→ Search for all MONTECITO properties and read more neighborhood information here.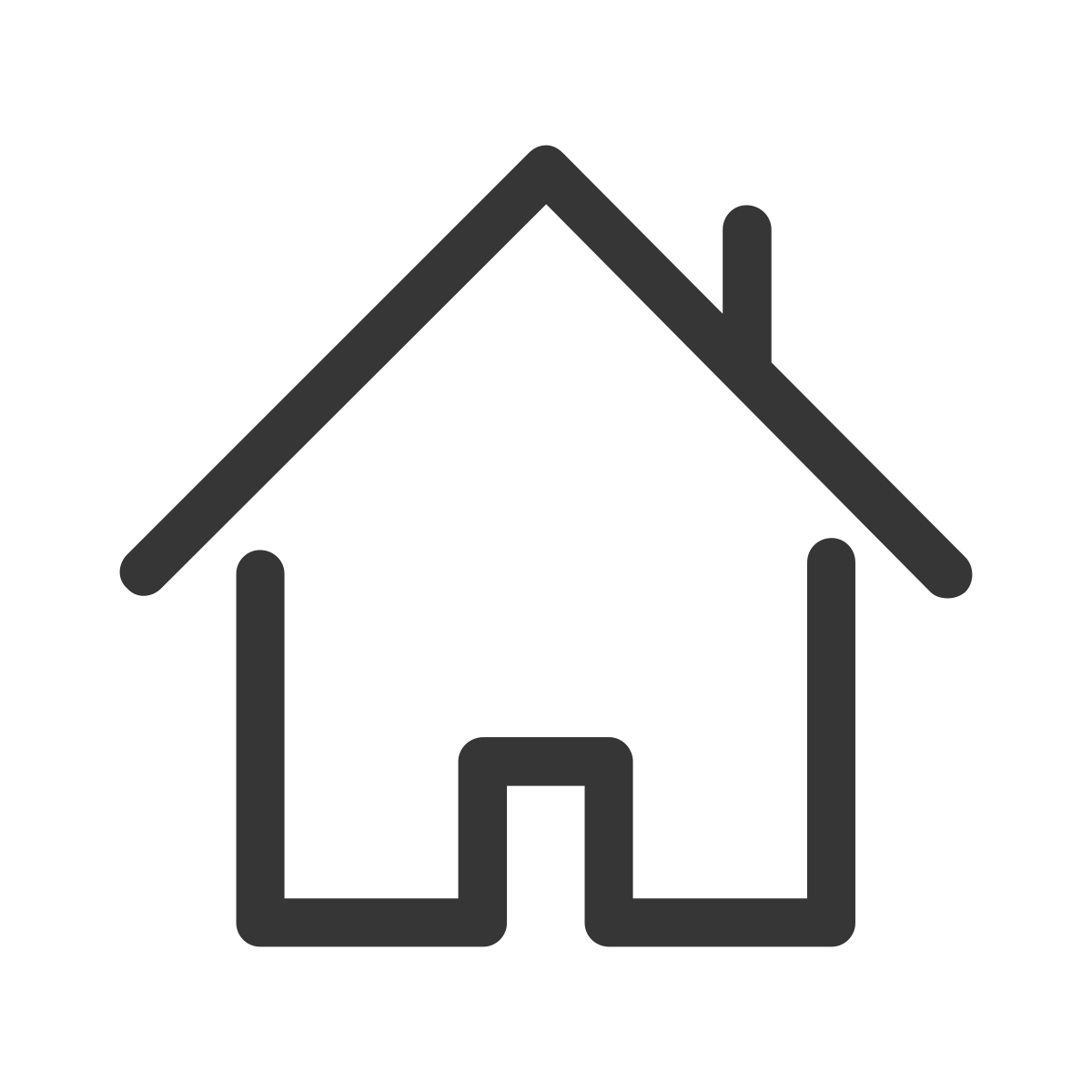 Contact me to get notified about homes coming on the market in your favorite gated community.
• Read about Gated Communities in SANTA BARBARA here
Preview some of the currently available homes within gated communities in Montecito here ↓