Living in Montecito
Posted by Katinka Goertz on Wednesday, April 12, 2023 at 12:53:12 PM
By Katinka Goertz / April 12, 2023
Comment
LIVING IN MONTECITO
93108 is one of the most exclusive zip codes in the country
• What makes living here so desirable? •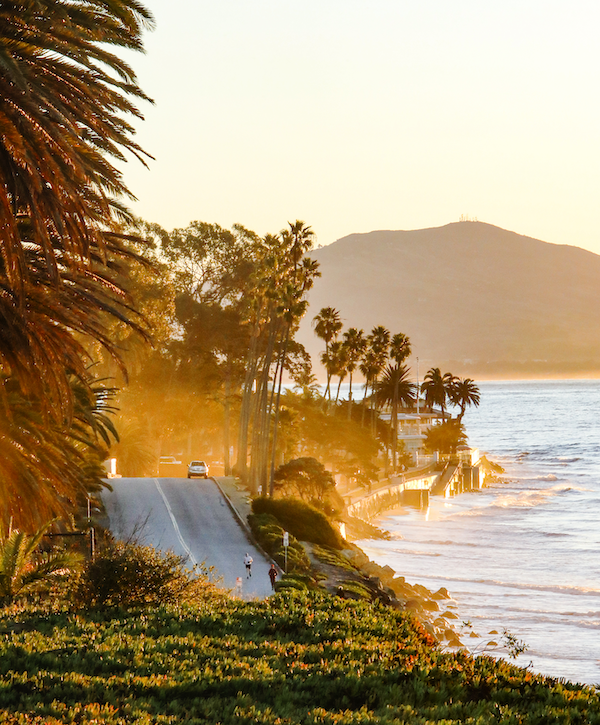 Butterfly Beach (photography by Andreina Diaz)
Montecito is the ultimate expression of elegance and refinement in - a picturesque community renowned for its exquisite natural beauty, Mediterranean climate, and unparalleled amenities that will leave you feeling truly blessed. It's no wonder that Montecito is one of the preferred destinations for those seeking the ultimate Californian lifestyle. In this blog post, we invite you to get a glimpse into the lavish yet understated lifestyle of Montecito, where you can enjoy an idyllic climate, unwind on pristine beaches, and savor the awe-inspiring local attractions.
Montecito Weather
Blessed with a glorious Mediterranean climate, Montecito is a sunny place, where summers are warm and winters are mild and pleasant. The temperature here is just right, hovering in the sweet spot between the mid-60s and mid-70s, with the occasional bursts of heat during the summer months. For the most part, Montecito offers a blissful haven of mild weather all year round, making it ideal for outdoor enthusiasts. Whether you're into hiking, biking, surfing, or golfing, Montecito has got you covered with its picture-perfect weather that lets you enjoy all your outdoor adventures any time of the year!
Montecito Homes and Architecture
Montecito is home to some of the most expensive real estate in the country, with the median home price hovering around $5 million.
---

For more insights, see the current market report HERE
To virtually tour some homes, visit my YouTube Playlist "Montecito & Hope Ranch Home Tours HERE
---
The majority of homes in Montecito are single-family residences, with many featuring park-like enchanting gardens, pools, and breathtaking ocean views. Montecito is home to several notable estates and luxury villas, making it a popular location for celebrities and high-net-worth individuals. Examples include the $40Million historic Villa Solana - a lush hilltop estate in Eucalyptus Hill owned by the former Google CEO Eric Schmidt, Oprah's 70-acre Promised Land Estate, the Italian Renaissance-inspired Villa "Sotto Il Monte", and El Fureidis, known for its stunning palm trees and appearance in the movie Scarface.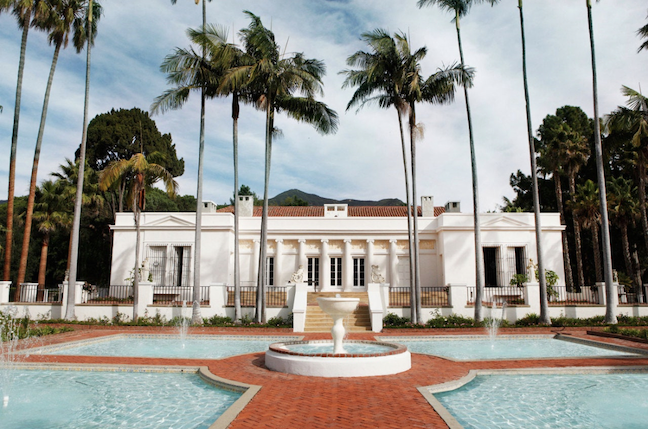 El Fureidis (web photo source)
Montecito's architectural landscape is a feast for the eye, boasting an array of styles that pay homage to the area's storied past and eclectic culture. From sleek and modern designs to the timeless allure of Spanish Colonial Revival, the homes in Montecito are a testament to the area's rich architectural landscape.
Spanish Colonial Revival Style
Spanish Colonial Revival, in particular, stands out as one of the most prevalent and beloved styles in Montecito, with its iconic features of white stucco walls, red tile roofs, and wrought iron accents. This style, which gained popularity in the early 1900s, speaks to the region's Spanish colonial heritage and can be seen adorning many of the most breathtaking homes in Montecito, including the legendary Casa del Herrero - a historic landmark that will leave you spellbound!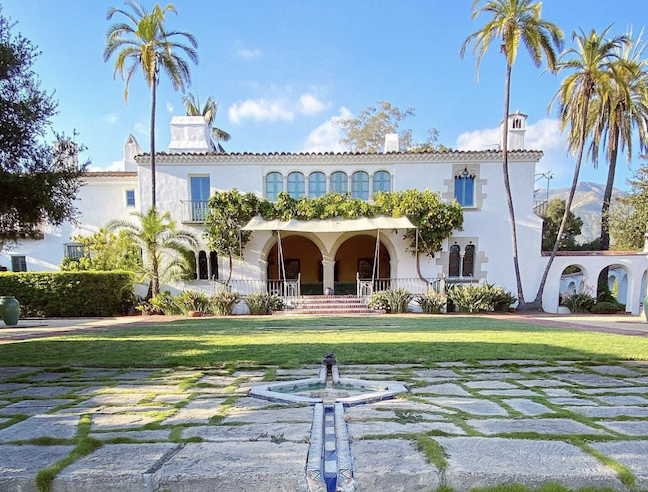 Casa del Herrero (source: IG)
Mediterranean Revival Style
Equally noteworthy is Montecito's exquisite Mediterranean Revival architecture. This style, which seamlessly melds elements of Spanish, Italian, and Moroccan design, is a true celebration of the region's rich cultural heritage and artistic flair. With its iconic arches, columns, balconies, and ornate ironwork, Mediterranean Revival homes in Montecito exude an air of elegance and sophistication that is simply irresistible. These homes are often designed to harmonize with the lush natural surroundings, with verdant landscaping and outdoor living spaces that allow you to savor the beauty of the outdoors from the comfort of your own home.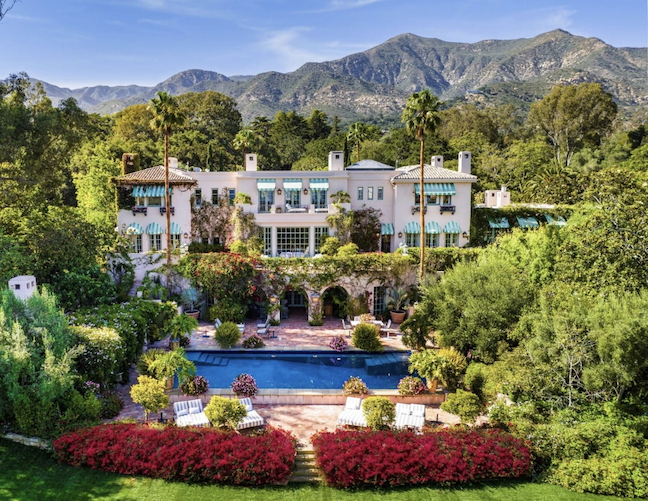 Mediterranean Revival style home (source: IG)
Modern Architecture in Montecito
For those who crave sleek sophistication and cutting-edge design, Montecito's contemporary architecture is sure to satisfy. Modern homes in this picturesque enclave boast clean lines, minimalist aesthetics, and walls of glass that perfectly frame the breathtaking views that surround them. Equipped with the latest and greatest technology, these homes offer the ultimate in luxury and comfort, with amenities that are fit for royalty. From spectacular infinity pools that seem to merge with the horizon, to high-tech entertainment systems that will leave you in awe, Montecito's modern homes are a true testament to the power of design to elevate and inspire.

Contemporary home in Montecito Ennisbrook (see info here)
Modern Farmhouse
Montecito's architectural landscape continues to evolve and captivate, with the emergence of some new styles that have taken over in recent years - especially the Modern Farmhouse style. A delightful blend of historic charm and modern flair, this style has breathed new life into some of the area's classic French Country and Tudor homes. Renovated with a keen eye for detail and an emphasis on organic materials, these residences boast a timeless appeal that is both cozy and sophisticated. With its warm and welcoming vibe, the Modern Farmhouse style perfectly captures the essence of Montecito - a community that cherishes tradition while embracing innovation and progress.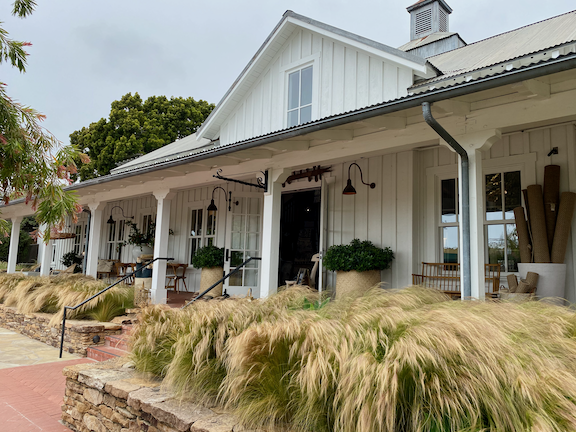 Porch Summerland
See currently listed Farmhouse-style home in Montecito:
Overall, Montecito's architectural tapestry is a breathtakingly beautiful fusion of past and present, tradition and innovation. From the grandeur of Spanish Colonial Revival to the cutting-edge style of modern architecture, Montecito's homes showcase the diverse cultural heritage of the area while embracing the spirit of creativity and imagination. Whether you're drawn to the timeless charm of historic homes or the sleek, minimalist lines of contemporary design, Montecito offers a range of architectural styles that are sure to inspire and captivate. With its commitment to excellence and innovation, Montecito is a veritable treasure trove of architectural wonders that will leave you spellbound.
Montecito Schools
Beyond the natural beauty of Montecito, the community is known for its outstanding education with exceptional schools, including Montecito Union School and Cold Spring Elementary School, which are among the top-rated in the state. These schools have a strong reputation for academic excellence and offer a comprehensive education for students from kindergarten through sixth grade. The focus is on developing students who are creative, critical thinkers, and lifelong learners.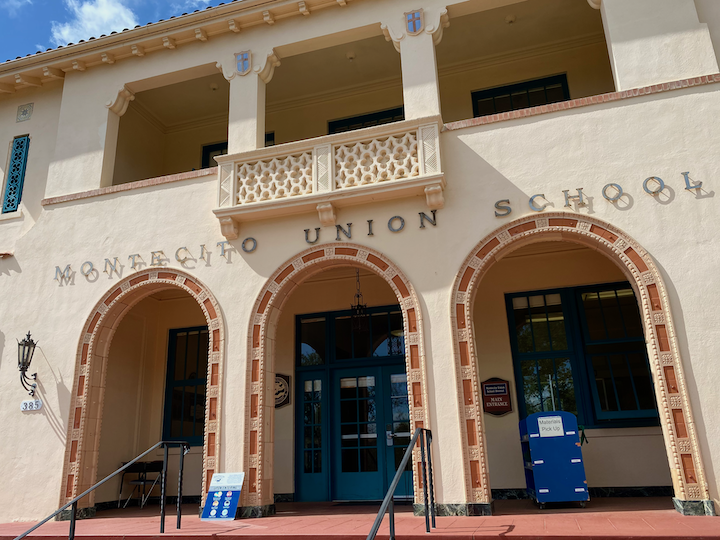 Montecito Union School
Montecito is also home to several excellent private schools, including Crane Country Day School, which offers education from preschool through eighth grade. The school is known for its rigorous academic curriculum, innovative teaching methods, and commitment to individualized attention for each student. Another private school option in Montecito is Laguna Blanca School, which provides education from kindergarten through twelfth grade. The school offers a challenging academic program with a focus on critical thinking and problem-solving skills. Additionally, Laguna Blanca School emphasizes community service and encourages students to become active and engaged citizens. Laguna Blanca's Lower School Campus is located in Montecito, while the Upper School Campus is in Hope Ranch, another exquisite neighborhood in the area.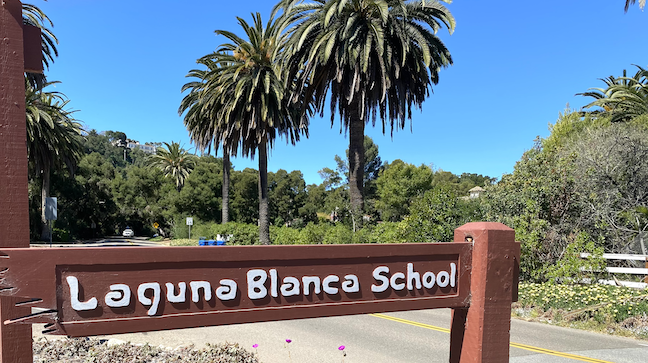 Laguna Blanca's Upper School Campus is located in beautiful Hope Ranch
An also well-known and reputable institution in the area is the Thatcher School, a co-educational boarding school that has been providing students with an exceptional education for over 130 years. Located on a beautiful 427-acre campus in Ojai, Thatcher School offers a rigorous academic program that is grounded in the school's commitment to character development, community service, and leadership.
Another notable boarding school in the area is the Cate School, a co-educational institution in Carpinteria that has been serving students for over a century. Cate School offers a challenging academic program that emphasizes critical thinking and creative problem-solving, as well as a robust athletic program that includes a wide range of sports and activities.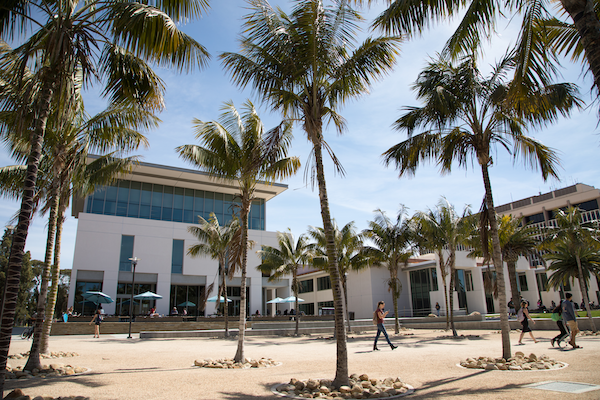 UCSB Campus
In addition to these outstanding boarding schools, Montecito is also home to some excellent colleges and universities. The most well-known of these is the University of California, Santa Barbara, which is located just a short drive from Montecito. UCSB is a well respected university with a strong reputation for research and innovation in fields ranging from engineering and the sciences to the humanities and social sciences. Other colleges include Westmont College, Santa Barbara City College, and Antioch University Santa Barbara.
In short, whether you are looking for an elementary school or boarding school that will provide your child with a top-notch education and a supportive community or a college or university that will help them achieve their academic and professional goals, Montecito and its surrounding areas offer a wealth of options that are sure to meet your needs.
Montecito Attractions
Montecito is home to a variety of attractions, including beautiful California beaches, world-class restaurants, and exclusive shopping.
Beaches
Butterfly Beach is a popular destination for sunbathing, swimming, surfing, paddle boarding, or simply the perfect family day out with a picnic, or a long stroll along the shore. The nearby Channel Islands offer excellent opportunities for hiking, kayaking, and whale watching. Other beaches include Hammonds and Miramar Beach, and Fernald Point, a popular surf spot.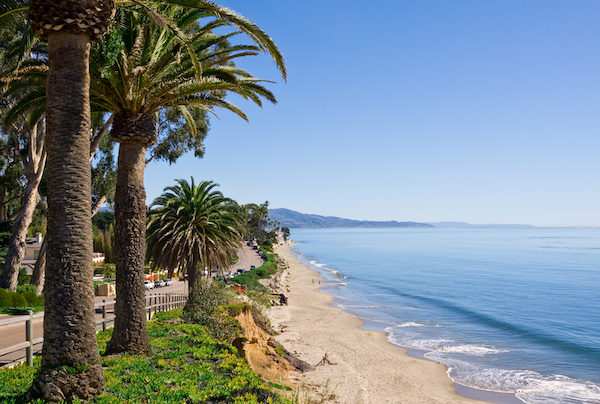 Channel Drive along Butterfly Beach
Shopping & Dining
Montecito is also home to many excellent restaurants, including the highly acclaimed Stonehouse at San Ysidro Ranch and the chic Caruso's right by the ocean at the wildly popular Miramar Beach Hotel. Other popular restaurants include Coast & Olive, Tre Lune, Lucky's, and Oliver's, to name a few. For those looking to indulge in some retail therapy, Montecito offers a variety of quality shops and boutiques, including Wendy Foster, Jenni Kayne, Maison K, James Perse, and others. Stroll along Montecito's shopping and dining hub along Coast Village Rd, or visit the Upper Village stores with a more local feel.

Shopping at the Montecito Country Mart (source: IG) & Seafood at Local Restaurant on Coast Village Road
Arts & Culture
• Music Academy of the West
Montecito's arts and culture scene is very vibrant - the Music Academy of the West is a major player in this kaleidoscope. The academy is a world-renowned music school that attracts some of the most gifted young musicians from every corner of the world every summer. You won't want to miss the opportunity to hear these musical prodigies perform in public concerts and events throughout the season. The Music Academy of the West is a true gem in Montecito's crown of artistic treasures.
• Lotusland
Nestled in the heart of Montecito lies another one of Montecito's attractions, a horticultural wonderland that will leave you spellbound: the magnificent Lotusland. Spread over 37 acres, this botanical garden houses a jaw-dropping collection of rare and exotic plants that will transport you to a world of botanical splendor. This garden is the brainchild of Madame Ganna Walska, an opera singer and socialite of Eastern European descent, who has created a unique nature retreat that is open to the public for pre-booked tours. A stroll through Lotusland is like taking a journey through a dreamland, where every step reveals a new and enchanting botanical treasure.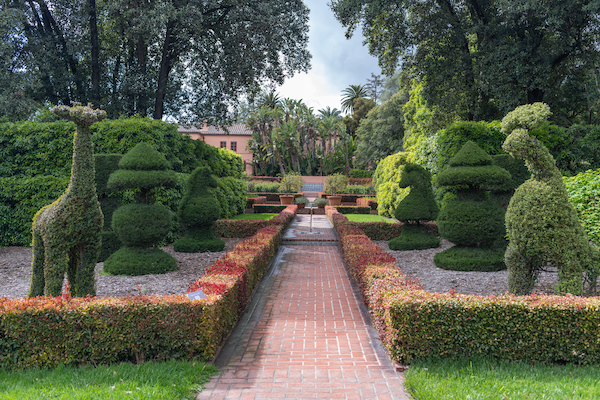 Lotusland in Montecito
Montecito - Strong Community
One of the most appealing aspects of living in Montecito is its tight-knit community. Montecito is home to just over 10,000 residents, many of whom are involved in local organizations and events.
For example, the Montecito Association hosts regular meetings and events, such as the annual Village 4th of July Parade along San Ysidro Road and Beautification Day on the first Saturday of November. These events provide opportunities for residents to come together and celebrate the community spirit.
In addition to these large-scale events, Montecito also has a thriving local business community that fosters a sense of connection and support among residents. Many of the local businesses in Montecito are family-owned and operated. They pride themselves on providing personalized service and a welcoming atmosphere. The Montecito Village Grocery, for example, is a popular gathering spot where residents can shop for groceries, catch up with friends and neighbors over lunch, or enjoy a cup of coffee.
Another aspect of the community in Montecito is the strong commitment to philanthropy and charitable giving. The town is home to many charitable organizations and foundations, including the Montecito Association, the Montecito Firefighter's Charitable Foundation, and the Montecito Trails Foundation. These organizations work to improve the lives of residents and support causes that are important to the community. During the tragic event of the Thomas Fire and subsequent mudslide of 2018, the Bucket Brigade quickly formed and was heavily involved with the cleanup and restoration of Montecito and a true testament to the community spirit of Montecito.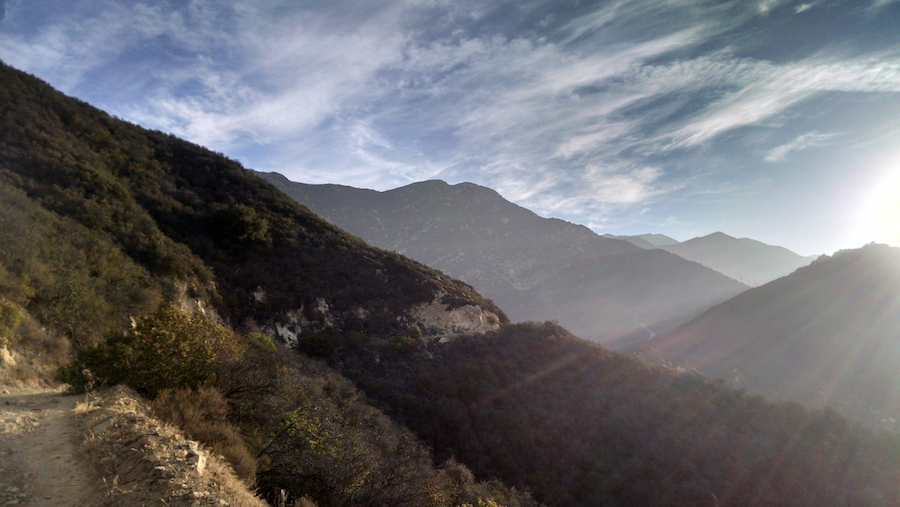 Morning hike at Romero Canyon
Overall, Montecito's beating heart is its vibrant community spirit, a force that defines the town's unique essence. Within its borders, locals gather for numerous festivities and shared activities, forging unbreakable bonds of camaraderie. This spirit of unity is undoubtedly reflected in residents' unwavering dedication to philanthropy and charitable causes. In Montecito, every inhabitant finds solace in a sense of belonging, whether they have been there for years or just arrived. It's a place where everyone is valued and embraced, and community is celebrated as an essential part of life.