Hope Ranch Community
Posted by Katinka Goertz on Thursday, July 27, 2023 at 7:05:45 AM
By Katinka Goertz / July 27, 2023
Comment
Discover the Hope Ranch Community
"Is Hope Ranch a good place to live?"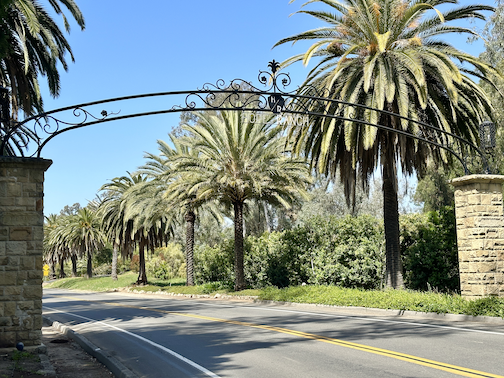 The iconic Hope Ranch entry gate at Las Palmas Drive
If you've been dreaming of a serene and exclusive community nestled along the picturesque coastline of Santa Barbara California, then Hope Ranch might just be the place you've been searching for. This special hidden gem, located just west of Downtown Santa Barbara, offers an unparalleled living experience for those seeking a blend of natural beauty, privacy, and a high standard of living. As you consider your next home, let's explore the pros and cons of residing in the sought-after community of Hope Ranch, CA.
---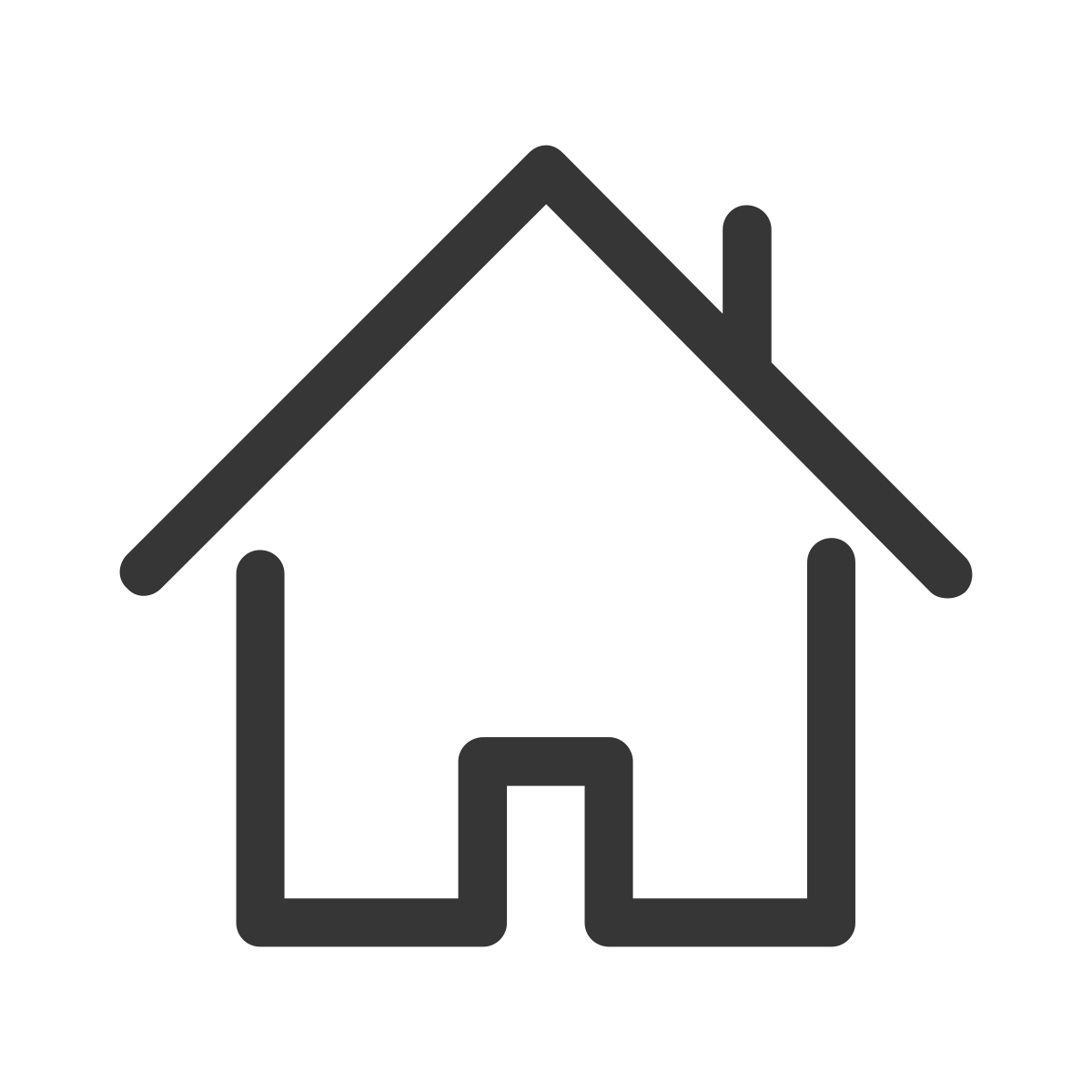 See all currenlty listed Hope Ranch homes HERE
---
Pros and Cons of Living in Hope Ranch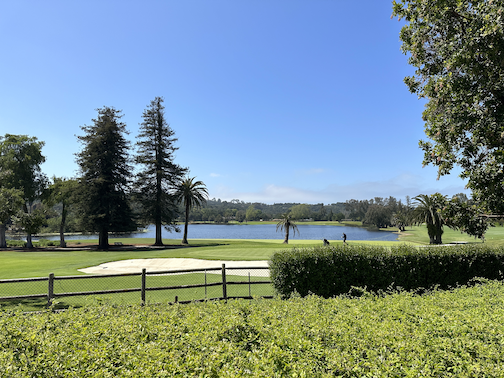 Laguna Blanca Lagoon in Hope Ranch
THE PROS OF LIVING IN HOPE RANCH
Exclusivity and Privacy
Hope Ranch is a private community with only a few entry points (two are through the iconic wroth iron gates) and access solely via three public roads, providing residents with a secluded lifestyle and a tight-knit, exclusive neighborhood. The tranquility is unmatched, making it an ideal choice for those valuing their privacy. Even though the community is not enclosed, there is a dedicated security service patrolling the area frequently.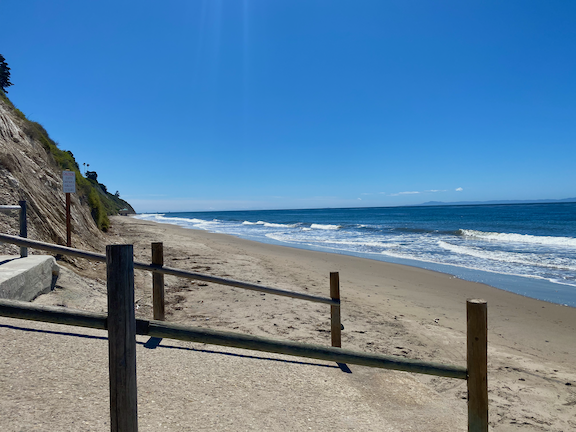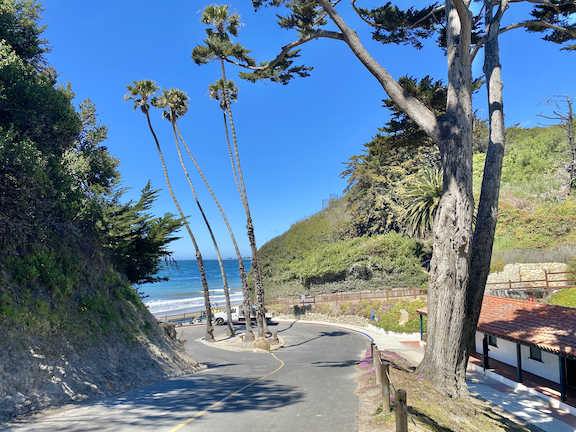 Hope Ranch has private, gated beach access
Stunning Coastal Beauty
The community's idyllic location along the coast boasts breathtaking ocean views, charming equestrian trails through wooded areas, and lush, verdant landscapes with majestic mountain backdrops. Living in Hope Ranch feels like residing in a perpetual oasis of natural beauty.

Rural feel with horse farms and bridle paths amongst large multi-million dollar estates
Equestrian Lifestyle
For horse enthusiasts, Hope Ranch offers an extraordinary equestrian lifestyle with 22 miles of riding trails and boarding opportunities. Many homes here offer horse facilities, or the ability to have them on-site. Enjoy leisurely rides right where you live while embracing the coastal breeze and the mesmerizing views.
Private Beach Access
Residents of Hope Ranch have exclusive access to the pristine and private Hope Ranch Beach. Imagine starting your day with a morning walk along the sandy shores or relaxing under the sun with your loved ones on a lazy afternoon. This is the perfect spot for summer socializing with family and friends. There are picnic tables, locker rooms, a playground, snack-shack during the summer months and more.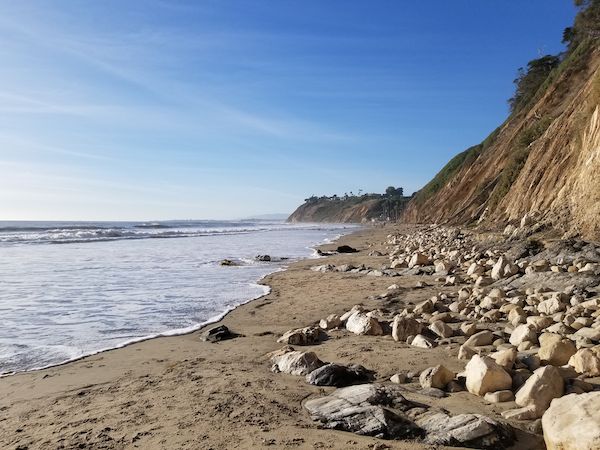 Coastal View
Community Amenities
The Hope Ranch community is equipped with a wealth of amenities, including tennis courts, picnic areas, and La Cumbre private membership country club with a world-class golf course. There are endless opportunities to engage with neighbors and foster a strong sense of community.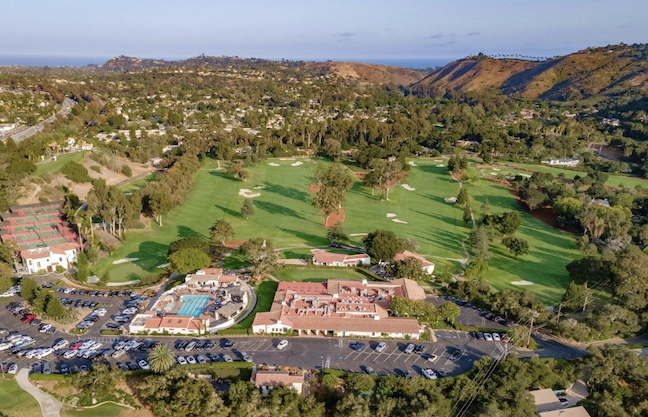 Aerial View of La Cumbre Country Club
Top-Notch Schools
Families with children will appreciate the highly-regarded schools in the area, providing quality education and enriching opportunities for students. Schools include Vieja Valley Elementary School, Laguna Blanca School, and La Colina Junior High.
THE CONS OF LIVING IN HOPE RANCH
Higher Cost of Living
As with many upscale neighborhoods, living in Hope Ranch comes with a higher price tag. The cost of homes and properties tends to be on the luxurious end of the spectrum, which may be a significant consideration for potential homebuyers. The entry-level home in Hope Ranch will cost upwards of $3m and runs into the Multi-Million Dollar range.

Mediterranean courtyard at Hope Ranch
Limited Commercial Areas
While the community offers a sense of seclusion, it also means there are no commercial areas within Hope Ranch itself. Residents will need to venture into nearby Upper State Street, the Mesa neighborhood, or Downtown Santa Barbara for shopping, dining, and entertainment options.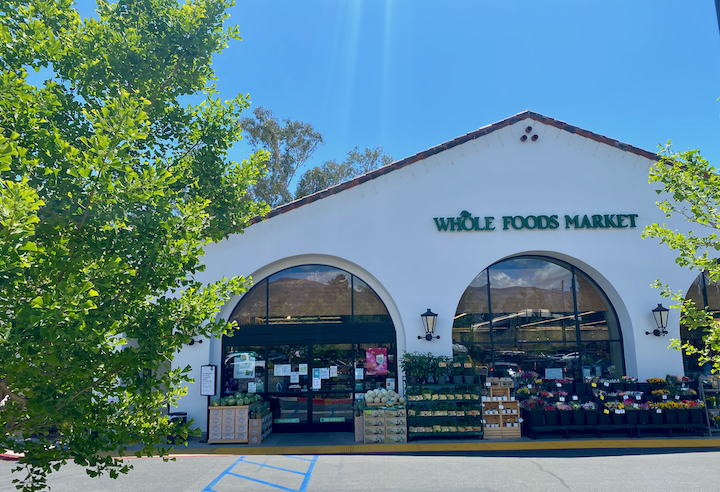 Whole Foods Grocery Store on Upper State Street
Possible HOA Restrictions and Fees
As part of a private community, residents might be subject to Homeowner's Association (HOA) rules and restrictions. It's essential to review and research these guidelines to ensure they align with your lifestyle preferences - especially if you are thinking of building or remodeling a home in the area.
Traffic/Transportation
Hope Ranch is not a high-traffic area, due to its private and serene atmosphere. Depending on where your home is located within the community, it can even feel like you are living in the countryside. Homes typically sit on larger lots, further apart from one another. Roads are winding into the hillside and some homes may seem slightly isolated from town. Hope Ranch residents heavily depend on their cars. However, the freeway, shopping, or entertainment are not more than a 10-15 minute drive away. Note: During the school year you may experience more drop-off and pick-up traffic.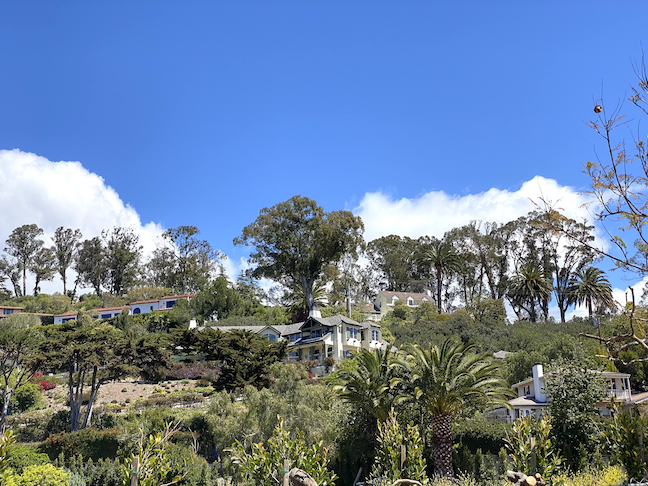 Homes along Cantera Avenue in Hope Ranch
Conclusion
In conclusion, Hope Ranch, CA, offers an unparalleled living experience for those seeking an exclusive coastal haven. The breathtaking beauty of the area, coupled with the privacy and amenities that feels like a gated community, makes it a sought-after destination for homebuyers looking to embrace a unique, luxurious, and serene lifestyle.
While the higher cost of living may be of consideration, it can be outweighed by the many advantages of residing in this picturesque enclave. If you are ready to invest in your dream home and embrace the beauty of Californian coastal living, Hope Ranch welcomes you with open arms. Discover the magic of this idyllic community, where dreams can truly come to life.
OTHER HOPE RANCH RESOURCES