HOME IMPROVEMENT IN SANTA BARBARA
Posted by Katinka Goertz on Saturday, January 7, 2023 at 6:30 AM
By Katinka Goertz / January 7, 2023
Comment
Home Improvement in Santa Barbara
• The Challenges and the Benefits •

Remodeling a home can be a challenging and rewarding experience. It can also come with its fair share of obstacles. If you're considering remodeling or renovating your current Santa Barbara home - or you are thinking of buying a fixer home - you may want to be aware of the following challenges.
♦♦♦♦♦
Challenges Of Remodeling A Home In
Santa Barbara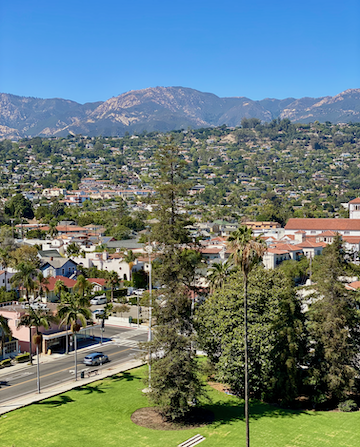 Santa Barbara View from the Courthouse
Cost
Renovating a home can be an expensive journey, and Santa Barbara is no exception. The cost of labor, materials, and permits can add up quickly, and it's important to have a solid budget in place before beginning any renovations.
Here are a few tips when it comes to determining your budget
Prioritize your projects: If your budget is limited, prioritize the projects that will add the most value to your home - especially if you have selling your home on your mind.
Get estimates from contractors: Contact several contractors and ask for written estimates for the work you want done. Compare the estimates to determine which contractor offers the best value for the cost.
Plan for contingencies: It's a good idea to set aside extra money in your budget for unexpected expenses that may come up during the remodel.
Consider financing options: If you don't have enough money saved to pay for the remodel upfront, you may want to consider financing options such as a home equity loan or a personal loan.Talk to your lender for all available options.
Permits
Depending on the extent of your remodel, you may need to obtain various permits from the city. This can be a time-consuming process. It is crucial to have all necessary permits in place before beginning any work. Unpermitted changes can cost you money down the road when they come up as debatable items in a resale. I highly recommend doing as much research as possible upfront - regarding cost and timelines - to avoid unpleasant surprises in the future.
Finding A Contractor
It can feel overwhelming to find a reputable and reliable contractor in Santa Barbara, who will be the right fit for you. Make sure to research it and get several recommendations from friends, family, and your realtor before hiring someone to work on your home. Collect estimates on price per square foot, ask to see portfolios and references of their work. And interview a few potential options, before making a decision.
---
Here is a list of good questions to ask when interviewing contractors for your home remodel

What is your experience and credentials?
Can you provide references or a list of past clients?
Do you carry liability insurance and workers' compensation insurance?
How do you communicate with clients during a project?
What is your process for setting and managing project expectations?
How do you handle unexpected issues that may arise during a project?
What is your process for handling change orders?
How do you handle delays or issues with obtaining materials?
Can you provide a detailed written estimate?
Do you offer any warranties or guarantees on your work?
→ If you need a list of trusted resources don't hesitate to contact me. As a local realtor, I am happy to help and have plenty of recommendations.
---
Maintaining The Integrity Of The Home
If you live in a historic home, you may need to be mindful of preserving the character and integrity of the property. This can involve working with the city to ensure that any renovations meet certain guidelines and requirements. And also finding the right architect, designer, and contractor with the expertise to restore a historic home. I recommend reading up on and consulting with the city first if this is something you are planning on doing. Read more about the Structure of Merit Information here. You might be eligible for certain programs and savings. However, there also are potential downsides to be aware of.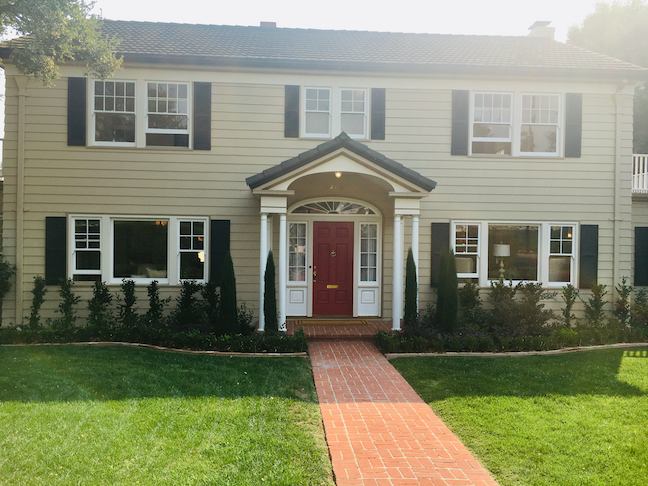 Historic Home in Santa Barbara
Dealing With Zoning Regulations
Depending on the location of your home, you may need to adhere to certain zoning regulations when it comes to remodeling. This can include restrictions on the size and height of structures, as well as the materials that can be used. In recent years the idea of building an ADU (accessory dwelling unit) has become a popular home addition option for many homeowners. To learn more about ADUs and their requirements, read more here. SB 9 is another option homeowners are looking into more recently. This is a state bill that was created to address California's housing crisis. It allows Californians more flexibility with the division of their urban property than they've ever had before. To find out more about this option and eligibility, read here.
Managing Neighbors
Remodeling a home can be disruptive, and it's important to be considerate of your neighbors during the process. This may involve setting boundaries, communicating with them about the work being done, and making an effort to minimize any noise or disruption.
Dealing With Unexpected Issues
No matter how well you plan, there's always the possibility that unexpected issues will arise during a remodel. It's important to be prepared for the unexpected and have a plan in place in case something goes wrong. Especially when it comes to timeframes and deadlines, be prepared for potential delays, due to supply shortages, late deliveries, or other incidents impacting a smooth workflow negatively.
♦♦♦♦♦
Benefits Of Renovating A Home In
Santa Barbara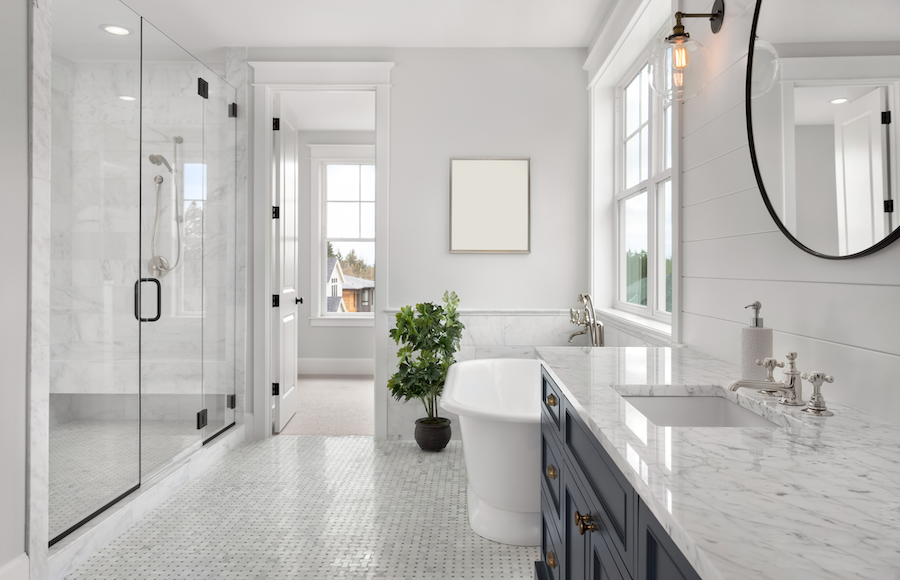 Overall, remodeling a Santa Barbara home can be a very rewarding experience. Here are some of the upsides.
Potential For Increased Value
Buying a house that needs to be renovated, can save you money overall. Oftentimes, for your efforts, there is an instant appreciation of the property to be gained. The increased value can be significant in some instances. However, not everyone is up for this challenge. Be realistic with yourself and weigh the pros against the cons. Ask yourself this question: Is the sweat-equity significant enough for you to go through the process? If you are a very hands-on person, this might very well be the case and your home remodel can be a rewarding step in your Santa Barbara real estate and investment journey.
Customization
When you buy a fixer-upper, you have the opportunity to customize the home to your style and needs. This can be especially rewarding for those who enjoy DIY projects and/or have a vision for their dream home. The finished product is also a source of pride and accomplishment for any homeowner. Also, be realistic in this regard. Ask yourself if you are the type of person that can make firm decisions promptly. There are endless design and material choices to be made during a renovation. For some, this can be challenging and overwhelming. Changing layouts, materials, and designs after the fact can be costly and frustrating.
Improved Functionality
Remodeling can help you make your home more functional and better suited to your needs. For example, you might add an extra bathroom or a larger kitchen to better accommodate your family's needs.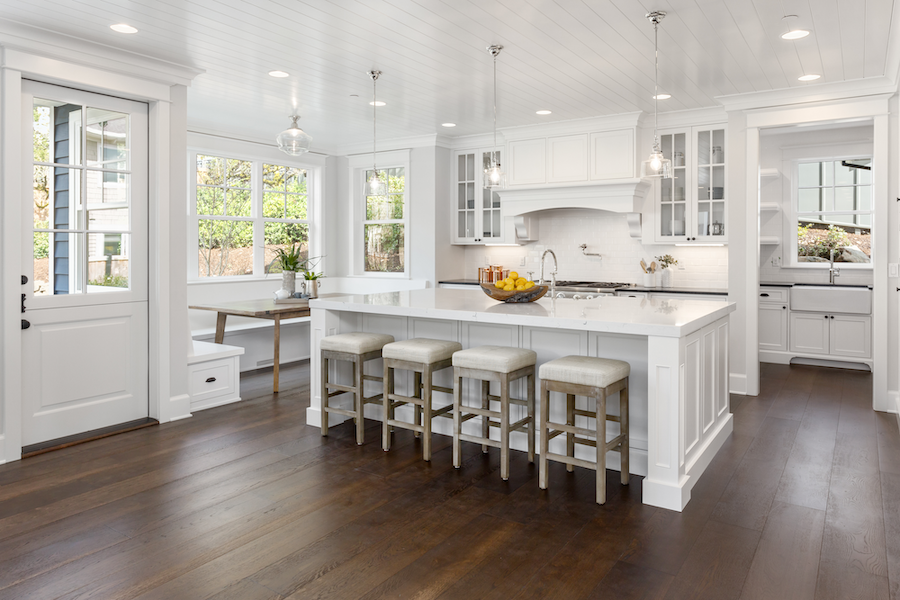 Improved Aesthetics
Remodeling can also help you make your home more aesthetically pleasing. You might update the exterior of your home to give it more curb appeal, or renovate the interior to make it more modern and stylish. I recommend staying within the current, but timeless trends, to maximize your financial benefit when it comes to resale. Using bright and airy materials and designs is usually a good choice when it comes to the overall look. Updated floors, kitchens and bathrooms typically provide the most return on your investment in regards to upgrades for selling your home.
Improved Energy Efficiency
Remodeling can also help you make your home more energy efficient. You might add insulation, replace old windows with more efficient ones, or install solar panels to help reduce your energy costs. There are programs and possible incentives available when it comes to these upgrades. So be sure to do your research, if this is something you are considering.
Increased Comfort
Finally, remodeling can help you make your home more comfortable. You might add central heating and air conditioning, replace old appliances with more efficient ones, or install new windows to help regulate the temperature in your home. These types of upgrades have become more and more popular in recent years. Even though Santa Barbara has a pretty mild climate overall, we have experienced a seeming increase of hotter days overall. Newer builds now all typically have added air conditioning and homebuyers are seeking it more than ever.
♦♦♦♦♦
---
If you have questions about buying a fixer home or a house that needs upgrading in Santa Barbara, reach out to me. I have helped numerous clients with this type of undertaking and I have many resources to help you navigate this process.
---
Other articles you might like:
Watch my YouTube Video Tours of Santa Barbara Neighborhoods here