Best Spas in Santa Barbara
Posted by Katinka Goertz on Friday, May 6, 2022 at 6:07 AM
By Katinka Goertz / May 6, 2022
Comment
The Best Spas in Santa Barbara
• Top Choices for Visitors and Locals •
Whether you are visiting or living in Santa Barbara, unwinding at a fabulous spa is on everyone's wish list - Especially reemerging from this rather anxiety-provoking time of a pandemic. And while I am booking my next treatment, I thought I'd put a list together for those of you who need a little inspiration.
There are so many great options in this most charming resort town. We are all about relaxation and unforgettable experiences here - So dive right into this world of massages, facials, steam rooms, and pool lounging. Feeling better already? I thought so...
HOTEL SPAS
Since we have an abundance of luxury hotels in Santa Barbara, these fabulous spots all offer an array of spa services at a high level. Here are a few of the top choices.
• The Ritz-Carlton Bacara Hotel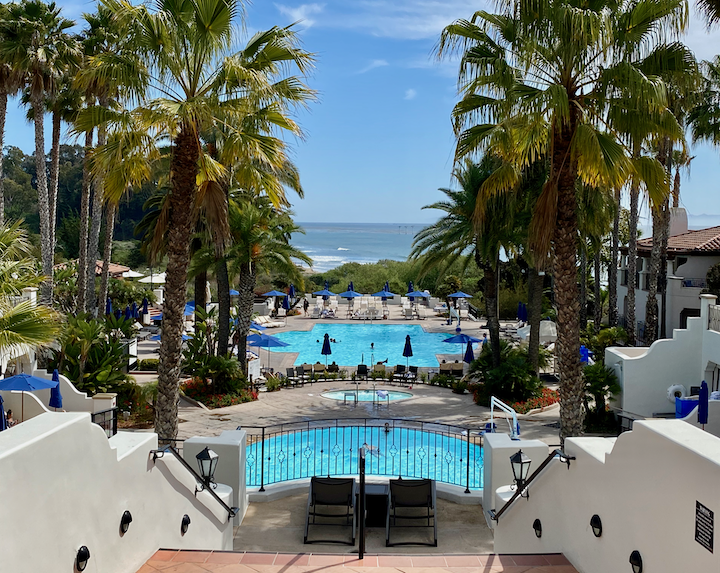 Ritz-Carlton Bacara Pool
The Ritz-Carlton Bacara ocean-side retreat couldn't have a more inviting and relaxing atmosphere. The welcoming lobby, decorated with seasonal flower arrangements, sets the tone for your spa experience. Take in the hotel's Mediterranean ambiance and remarkable landscape while walking to the spa building with its separate pool. The treatments are classic and the facilities are beautiful, including a redwood sauna, eucalyptus steam room, and a loungy rooftop terrace overlooking the property.
• The Rosewood Miramar Hotel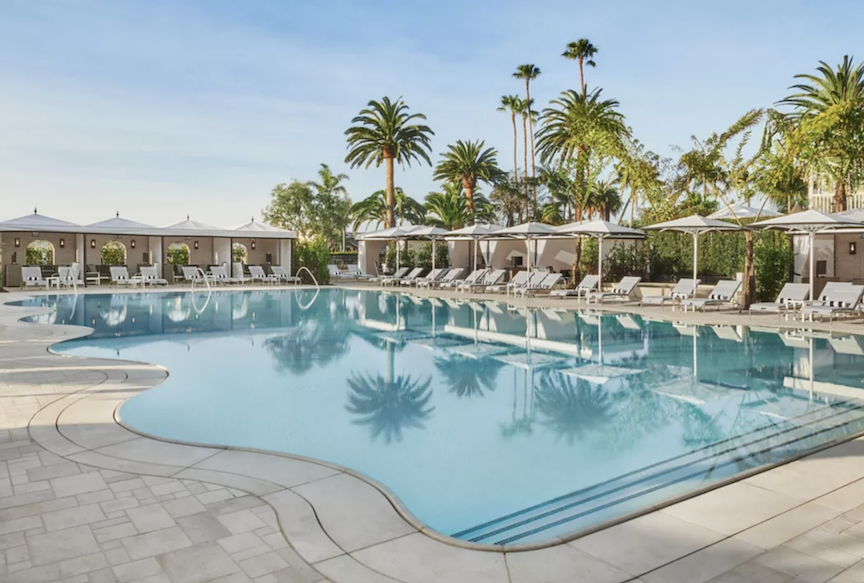 Rosewood Miramar Hotel Pool (photo source: website)
At the other end of town, at Montecito's famed Rosewood Miramar Hotel, you may emerge yourself in the healing power of native plants during a 90-minute treatment session at the highly acclaimed Sense Spa. The spa is an extension of the extraordinary five-star luxury resort service, with its seasoned and highly trained therapists, top-notch products, and out-of-box signature offerings. Locals can also book day passes to get the full spa/pool experience without being a hotel guest.
Find a variety of resort day-pass options here
• The Californian Hotel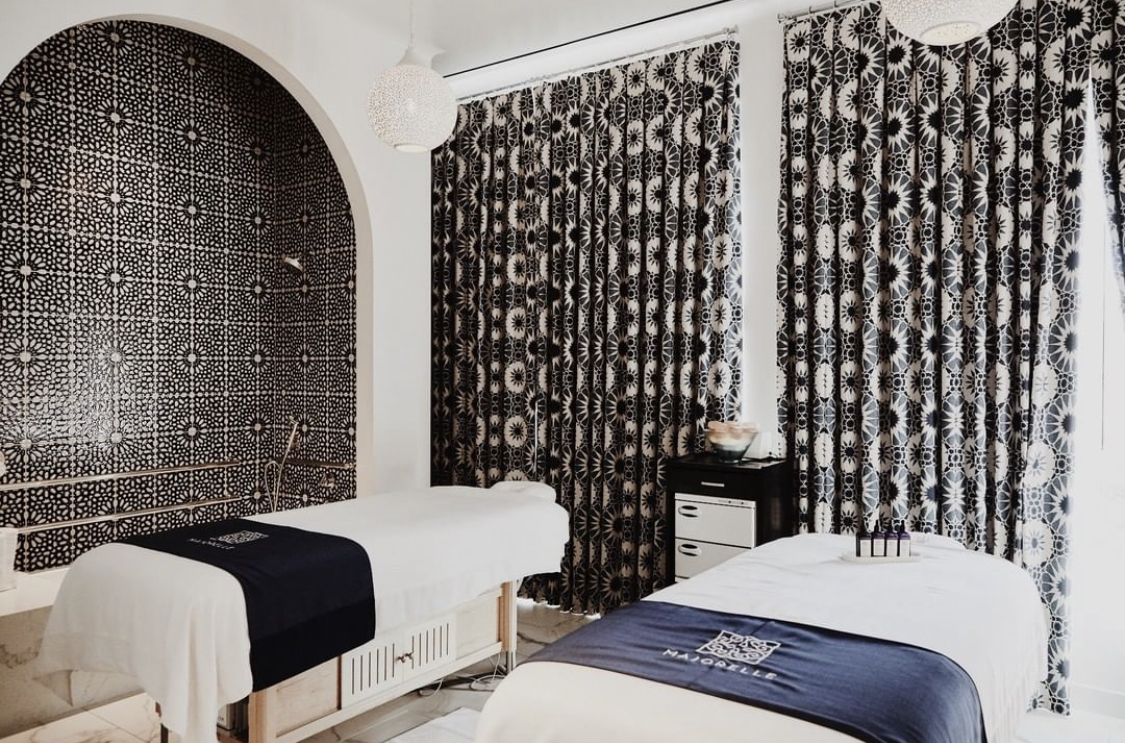 Majorelle Spa at Hotel Californian (photo source: Instagram)
At Majorelle, the Moroccan-inspired spa with handcrafted tile designs in soothing blue hues at the Hotel Californian - in the hip part of town called The Funk Zone - you get to unwind in style. Create your aromatherapy blend from natural essential oils and gemstones, indulge in a relaxing couple's treatment, or book one of the nourishing facials to rejuvenate and get your glow back.
• The El Encanto Hotel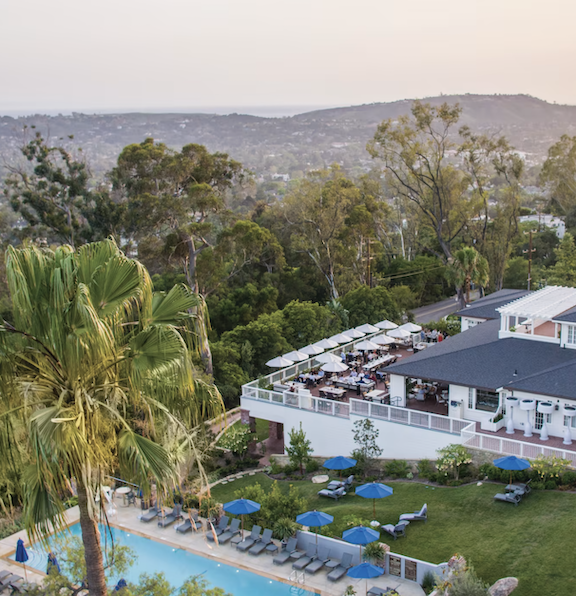 Aerial View of the Belmond El Encanto Hotel (photo source: Website)
This Spanish Colonial hotel nestled on the Riviera - one of the city's favored neighborhoods - offers the classic Santa Barbara experience. Dining on the beautiful, ocean-facing terrace at the Belmond El Encanto Hotel will round out your spa day and pave your route to wellness. Treatments include Body Regeneration, Signature Facials, and specialty massages in a serene setting kept in neutral hues.
DAY SPAS
If you are looking to book a rather specific treatment at an individual spa, or you are seeking a more intimate setting, these options might be just the right choices for you:
• Float Luxury Spa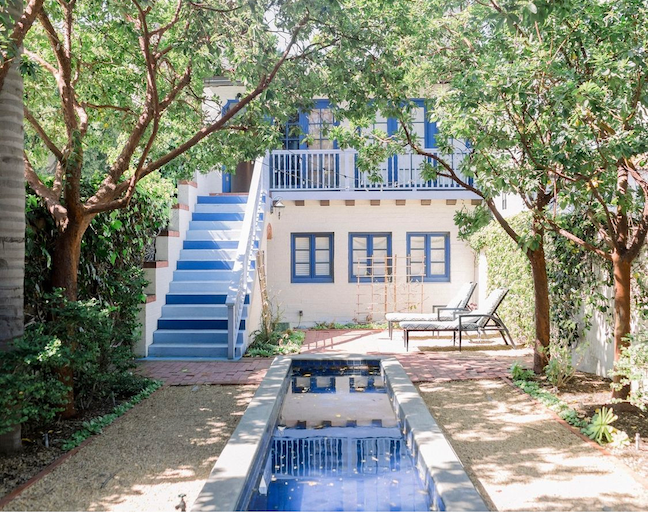 Float Luxury Spa's relaxing yard (photo source: Instagram)
"This is where you come when you need to get away, de-stress, find balance and feel light." - Float's Mission Statement sure is inviting.
They fully deliver with regenerating massages, facials, and special rituals in an intimate setting in the Downtown area. If you are looking for a relaxing getaway with your girlfriends, booking a spa party at Float Luxury Spa might be the perfect idea.
• Salt Cave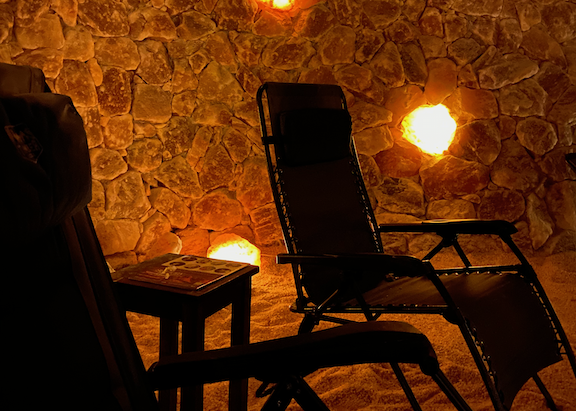 The Salt Cave Santa Barbara
On State Street in the center of town - located below ground - is this unique find of a spa called The Salt Cave.
The therapeutic, underground salt caves promote respiratory health, deep breathing, and relaxation. Pink Himalayan salt products are focal ingredients for many of their signature treatments, like body scrubs, mineral facials, or deep tissue massages. Booking a session in their halotherapy cave is a meditative and centering experience.
• Evolutions Medical & Day Spa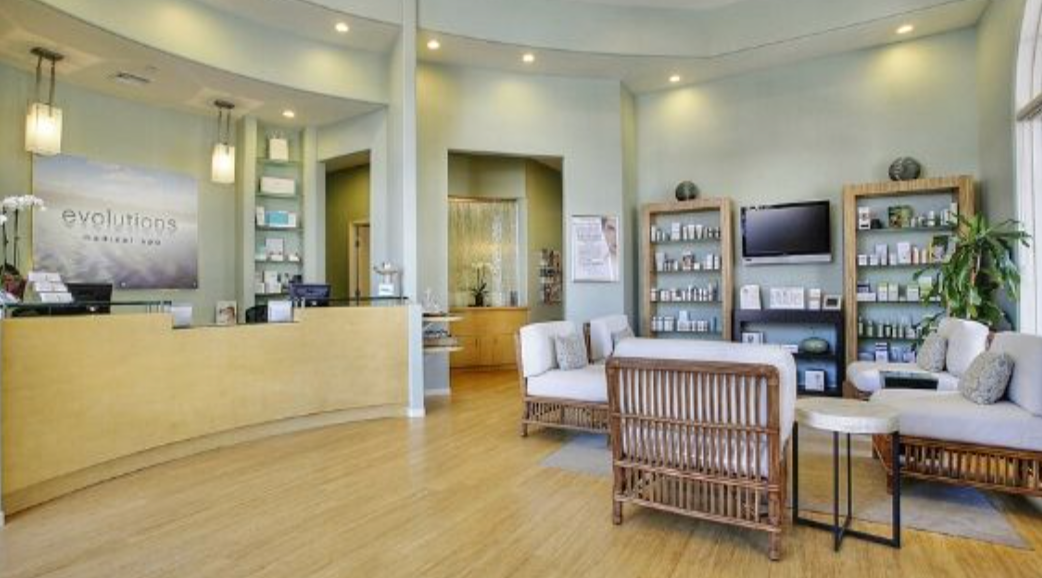 Evolutions Medical & Day Spa (photo source: Website)
Eastern philosophy and Western technology meet at this award-winning medical spa. With a wide array of choices, you will find the treatment you seek and receive highly professional and caring service. The 6000 square foot facility is the perfect relaxing getaway from life's stresses. Evolutions Medical & Day Spa is a good option for those looking for a full-package treatment.
MASSAGE ON A BUDGET
• Evan's Relaxing Station
If you require a quick massage appointment, this casual place is a popular choice among locals. Walk-ins are welcome. You can choose from full-body, foot, combination, or chair massages. The massages take place in an open community room, and you remain fully dressed. Feedback from visitors is that the massage therapists can be hit-or-miss. And one needs to be specific with the amount of pressure tolerable. (Located at 3009 State St, Santa Barbara, CA 93105)
DESTINATION SPA - TOP CHOICE
• Ojai Valley Inn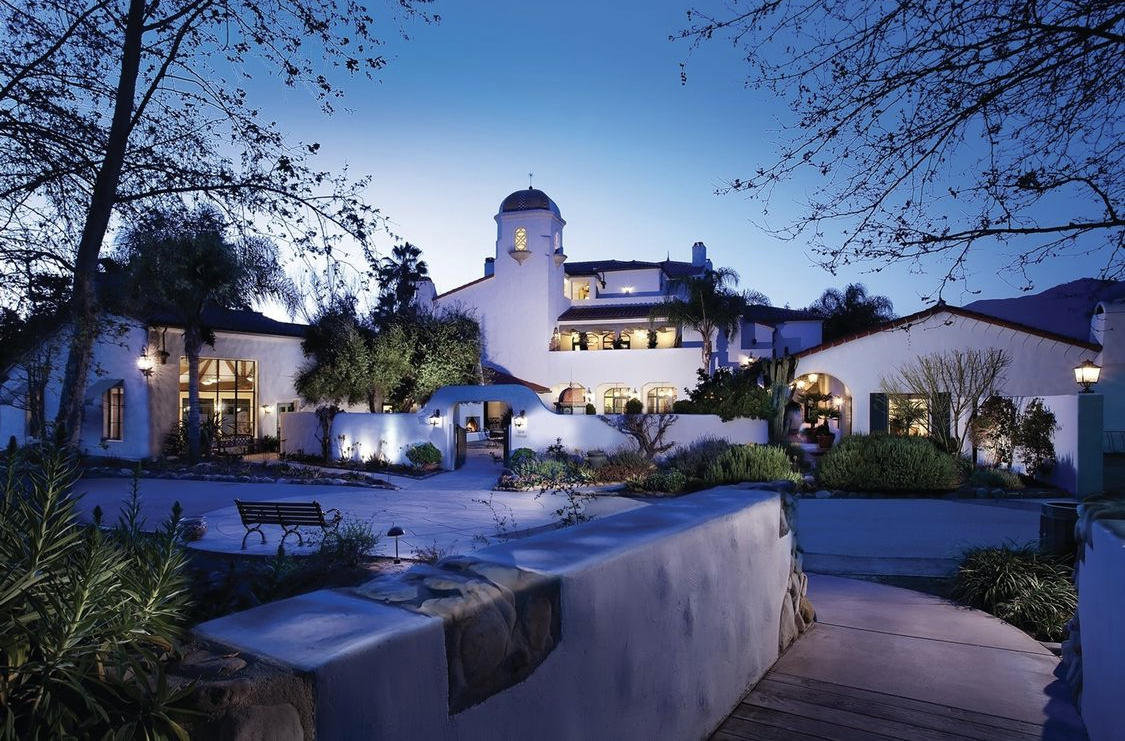 Ojai Valley Inn Spa (photo source: Instagram)
Only an hour drive from Santa Barbara is this outstanding spa - the ultimate pampering experience.
The gorgeous resort, surrounded by the Topatopa Mountains, is a secluded, serene getaway. Ojai Vally Inn, presenting its Spa Village, is a peaceful and treasured destination. The Inn has been chosen by Travel + Leisure publication readers as one of the best hotels in the world.
The spa features two pools, a fully-equipped gym, Mind & Body classes, a Spa Boutique, Artist Cottage & Apothecary, and the Spa Café. A variety of massage, facial, and body treatments are on their impressive menu, including even spiritual counseling and crystal healing sessions.
→ Other articles about Santa Barbara you might like:
→ To search Santa Barbara Homes visit www.katinkagoertz.com
→ Watch Montecito neighborhood introduction video on my YouTube channel