Best Restaurants in Santa Barbara
Posted by Katinka Goertz on Thursday, July 7, 2022 at 7:00 AM
By Katinka Goertz / July 7, 2022
Comment
Best Restaurants in Santa Barbara
My Santa Barbara favorite restaurant guide
• With top choices for multiple different categories •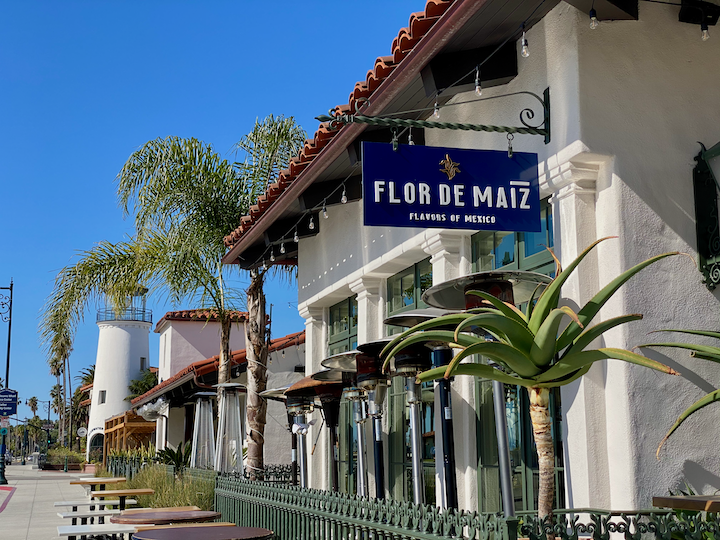 Moving to Santa Barbara thirteen-plus years ago from New York City, my husband and I were used to incredible food and restaurant choices available to us at any given time. We used to live in the West Village - a wonderfully charming neighborhood - where we had five different ethnic restaurants just on our block. And all of them were unique, lively, and excellent. So we were spoiled coming from NYC. I would even go so far as to call my husband - who is also an incredible cook - a bit of a "food snob" (Pssst! - Don't tell him I said that ;)
So take in this list compiled by a native German, traveling and working around Europe for years, indulging in incredible cuisine from around the world, and married to a foodie.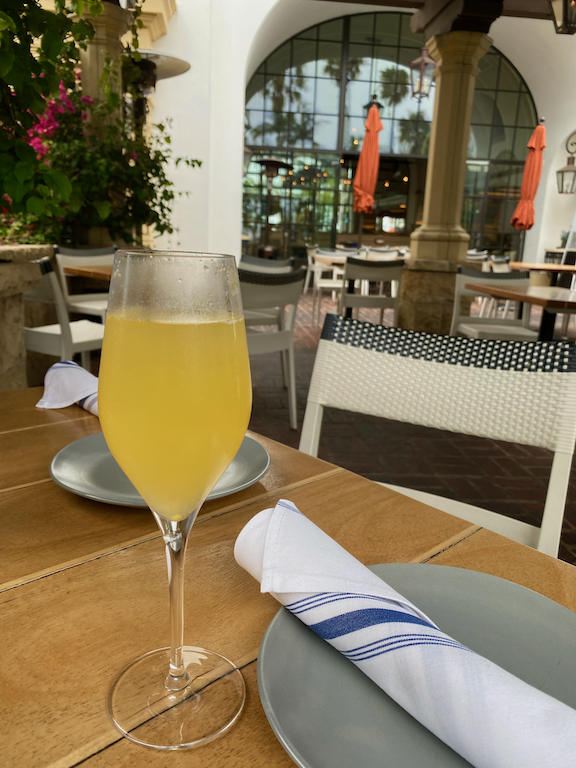 Convivo Restaurant & Bar
→ Here are some of my favorite choices for dining in Santa Barbara
I am dividing this guide into different areas of interest. There are many more restaurants I like. And I love trying out new venues. I frequently report some of my local visits on my Instagram - Follow me there for more. Check out my IG guides and local highlights for dining inspiration. And DM me anytime if you need specialty recommendations - I love to help with all things Santa Barbara.
Top restaurant choices for different categories within this guide:
Dine and play
Best Breakfast Spots
Ethnic Cuisine
Top restaurant picks by neighborhood
High-end choices
Dine on a budget
Hip Spots
Top Waterfront Venues
Bonus - My pick for the 5 top seafood restaurants in a 1minute video
---
Would you like me to add another category?
Let me know in the comments
---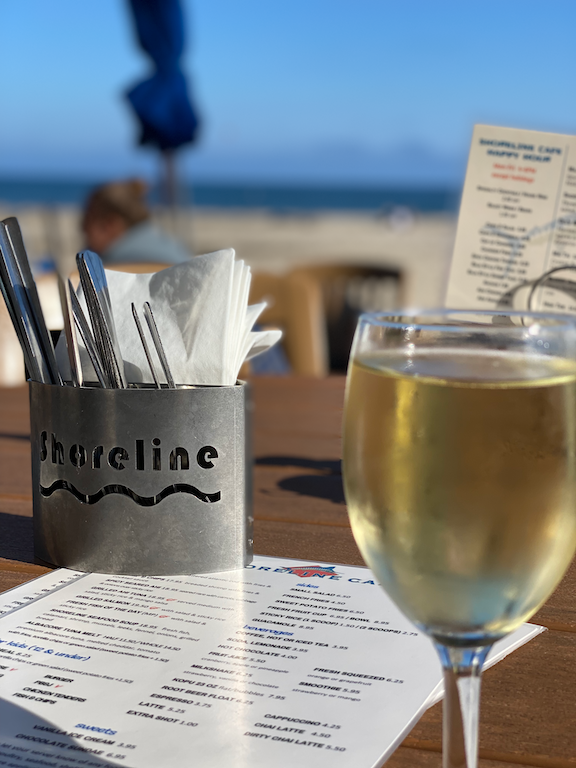 At Shoreline Cafe you can dine right on the sand
Dine and play at these restaurants
If you are looking for restaurants offering some extra entertainment beyond your dinner, you might like to try out these options.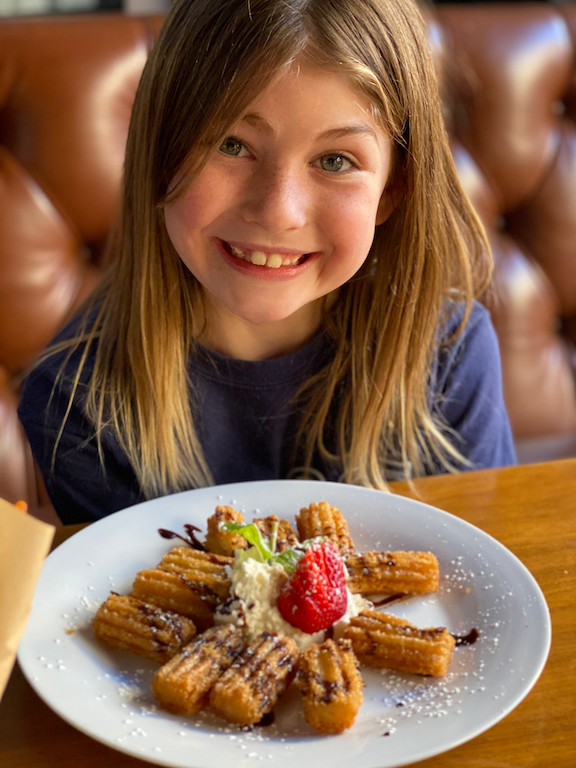 Churros at Eleven14 - happy kids!
Best Breakfast
Here are some of my favorite choices:

Alessia Patisserie Helena Avenue Bakery
Restaurants with ethnic cuisine
If you are looking for food from around the world, try some of these options.
Arigato Sushi (Sushi - one of the best options in town, in my humble opinion)
Sama Sama Kitchen (South East Asian - great fresh and unique flavors, inviting patio)
Dutch Garden (Reopened! European-German inspired comfort food with generous outdoor patio at 4203 State Street, Santa Barbara, CA 93110)
Petit Valentien (French & Ethiopian - another noteworthy option at La Arcade Plaza. Lovely service, intimate setting)
Olio e Limone (Italian - very classic with solid service, reliably delicious food, and seasonal specials on the menu)
Secret Bao (Asian-fusion casual restaurant with delicious and inspiring menu, across from the Santa Barbara Courthouse)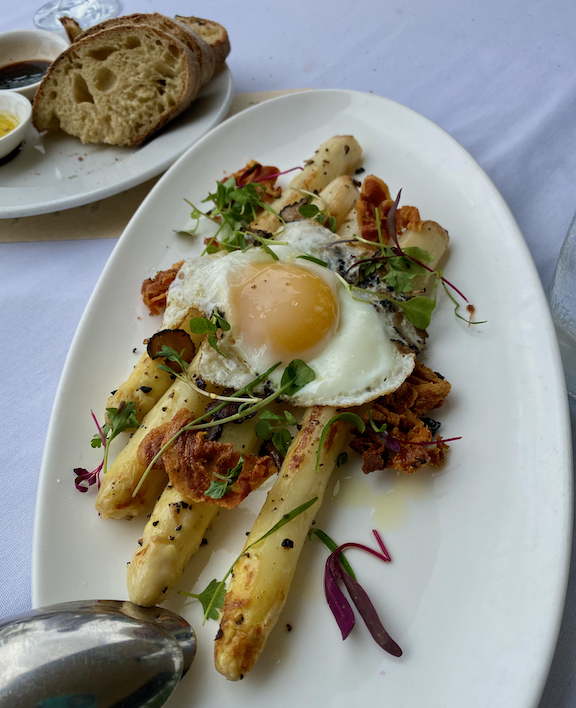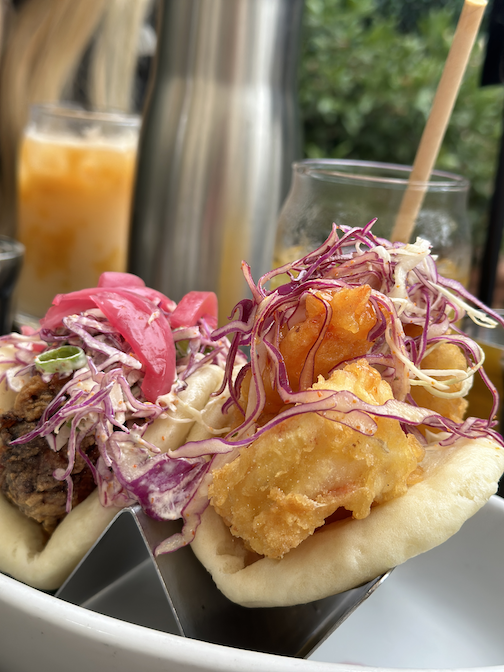 Olio e Limone Ristorante Secret Bao
Top restaurant picks by neighborhood
If you are looking to stay in your neighborhood, try out these options by location.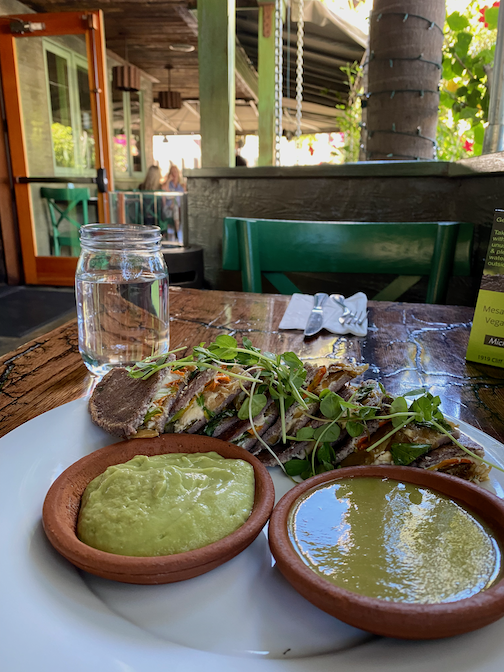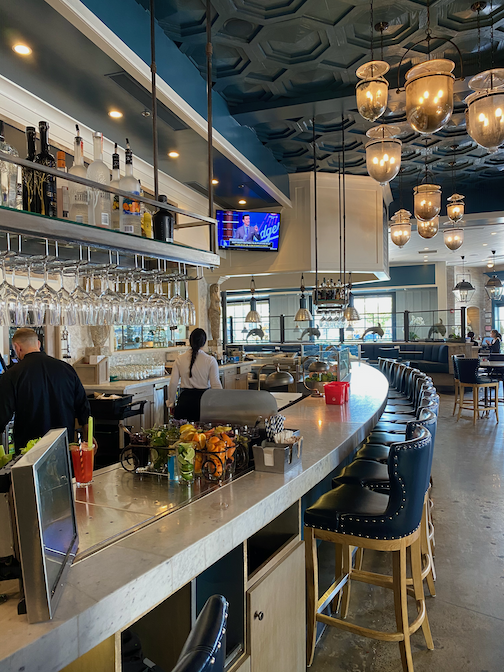 Mesa Verde Restaurant Lure Fishhouse
Higher-end restaurant choices
These fine dining options are some of my favorites for a special night out.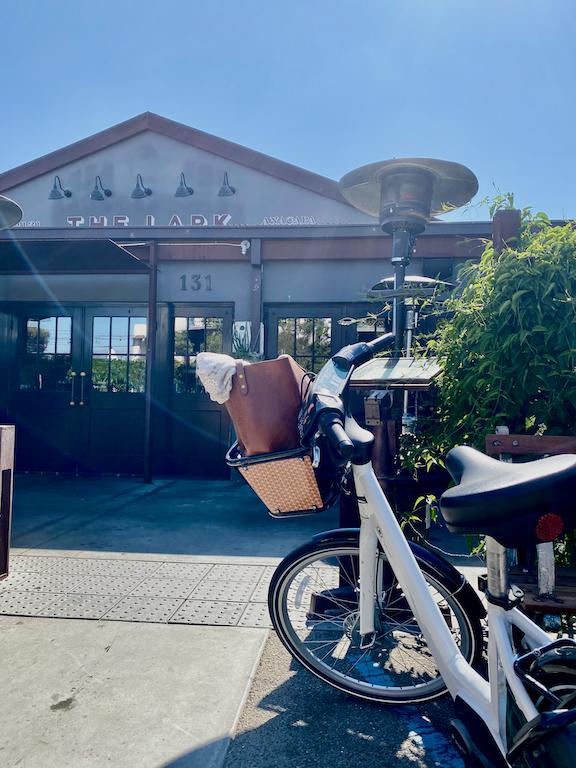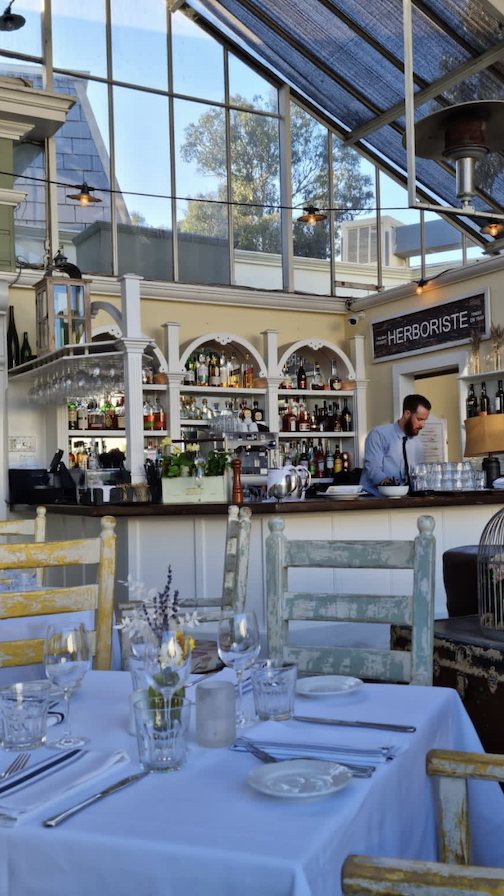 The Lark Stella Mare's
Dine on a budget at these restaurants
For a quick and casual meal, these are all fantastic options.
Habit Burger (Fast Food option - a local's favorite and always at the top of my kids' list after waterpolo practice)
La Super-Rica Taqueria (Authentic Mexican - famed for having been Julia Child's favorite taco joint - tip: come during odd times, as the lines here can be long)
Shalhoob's Funk Zone Patio (Tri-Tip sandwich - a mouthwatering meaty sandwich for your hearty appetite)
On the Alley (Fish & Chips - the favorite on the menu paired with a cold beer and harbor views)
Third Window Brewing (Smash Burgers on weekends - undoubtedly a must-try for the ultimate burger & beer lover. Super flavorful)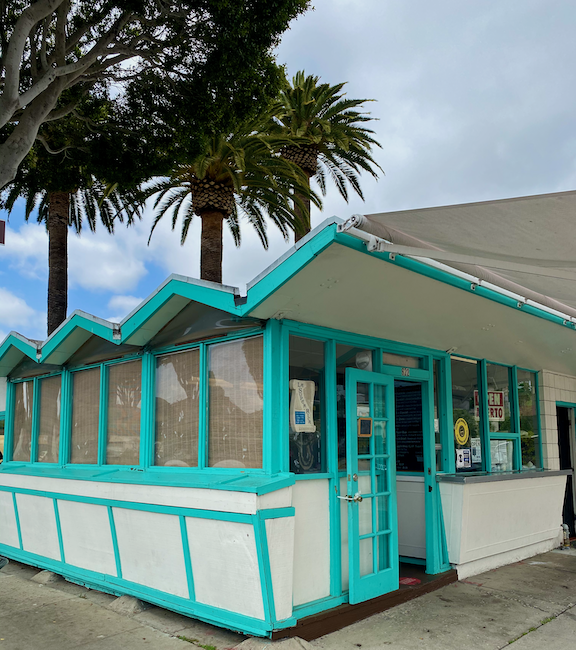 La Super-Rica Taqueria
Hip restaurants
If you are looking for a fun scene or some people watching, check out these options.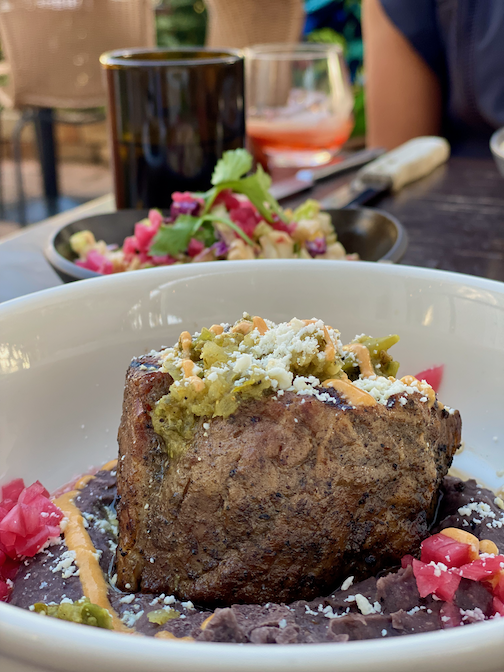 La Paloma Cafe
Top waterfront restaurants
Dining with an ocean view is particularly pleasant at these spots: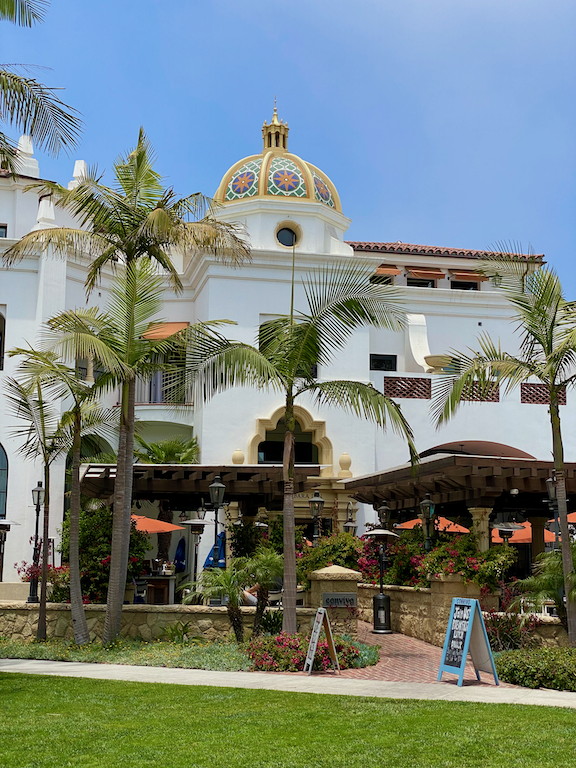 Convivo Restaurant & Bar
Bonus - 5 Top Seafood Restaurants in Santa Barbara
Watch the 1 minute video here →
---
Here are some other articles you might like:
→ To learn about the top 5 neighborhoods in Santa Barbara, watch this video.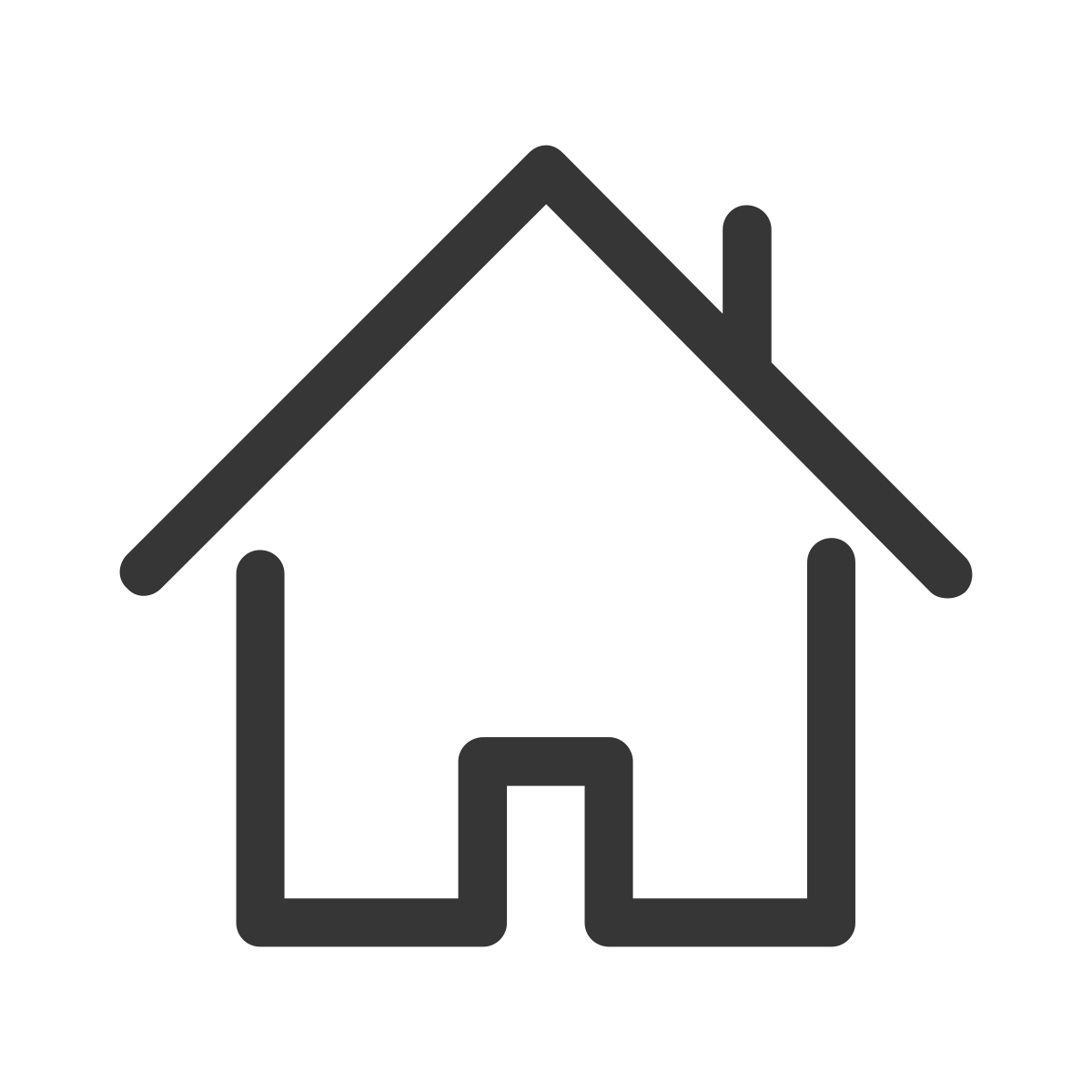 For your home search visit my website here.