Katinka Goertz
Katinka Goertz represents the region's finest properties with exceptional skill using the most innovative technologies currently available. We offer ultimate privacy and security, speed, and efficiency. Our years of full-time experience have given us a clear understanding of the mindset of home buyers and sellers and a thorough understanding of the regional marketplace.
→ Watch my YouTube channel for neighborhood tours, tips and information - All Things Santa Barbara! Click here
Hi, I am so glad you are here!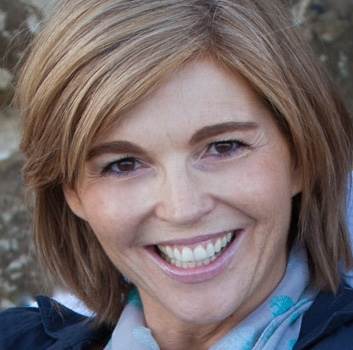 A little bit about me - I have been licensed in residential real estate sales for twenty years. Nine of those years I spent selling properties in historic Park Slope in Brooklyn, New York. My husband and I then decided to move to Santa Barbara to start a family in a quieter, more outdoorsy setting. That was thirteen years ago and turned out to be an excellent choice. Our two daughters - now nine and eleven - attend Riviera Ridge of Santa Barbara and are currently in 3rd and 5th grade.
My unique bicoastal experience enables me to offer my clients a fresh and comprehensive approach to the local, as well as the national, real estate market. Since my start in New York City real estate I have always prioritized the necessity for listening, establishing long-lasting client relationships, and for maintaining a professional reputation within the community. My European background connects me quite frequently with international clientele, who feel especially understood and taken care of by me. I am fluent in German and have a base knowledge of French. My genuine passion for helping people in finding a new home or selling a current home is reflected in my client reviews and quality friendships. My open and creative approach to each individual transaction makes the process seamless and rewarding for sellers as well as buyers. Moreover, with an educational and professional background in European stage design I am trained to assist my clients in optimizing their interior and exterior spaces to achieve their fullest potential. Adding these capabilities to my deep enthusiasm for the Santa Barbara area certainly allows my clients to experience a successful and memorable outcome, which is my goal for each and any transaction.